This is the CRX SI Straman convertible, the drop top CRX that was never mass produced. Today I'm reviewing this CRX SI Straman, and I'll show you all the many quirks and features. I'm also going to get behind the wheel of this extremely rare CRX SI Straman and show you what it's like to drive.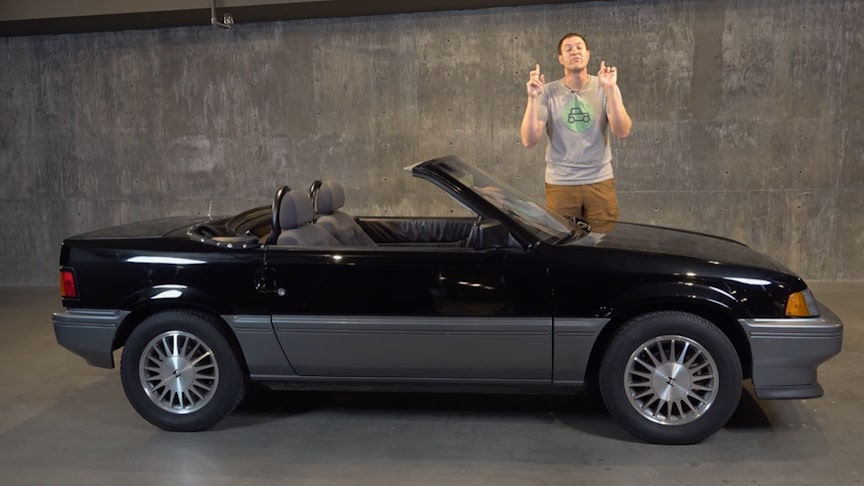 source.image: Doug DeMuro
The Honda CR-X styled in some markets as Honda CRX, originally launched as the Honda Ballade Sports CR-X in Japan, is a front-wheel-drive sport compact car manufactured by Honda from 1983 until 1991.Since Honda never made a convertible, an aftermarket company in California called Straman took on the job of making 110 conversions. Today less than 20 are known to still exist.
The cockpit was trimmed with the kind of hard plastic and fabric found in most Japanese cars of this era.Directly behind the three-spoke steering wheel was an unusual triangular instrument binnacle. Large analogue read outs for road and engine speed were flanked by smaller read outs for water temperature and fuel. Door panels were trimmed with the same kind of hard plastic as the dash.
Advertisement
For the 1985 model year, the 1.3-litre engine was dropped for export markets.It was replaced with the new 'High Fuel' 1.5-litre HF that featured a super economical carb-fed ED engine. Displacement was the usual 1488cc and compression was 10.0:1. Peak output was 60bhp at 5500rpm and 73lb-ft at 3500rpm.A five-speed manual gearbox was standard and the three-speed automatic was optional.