The old-school K5 Blazer is a cool SUV — and it reminds us of how SUVs used to be. Today I'm reviewing the K5 Blazer, and I'm going to show you all the quirks and features of this old-school SUV from the past. I'm also going to drive the K5 Blazer and show you what it's like behind the wheel.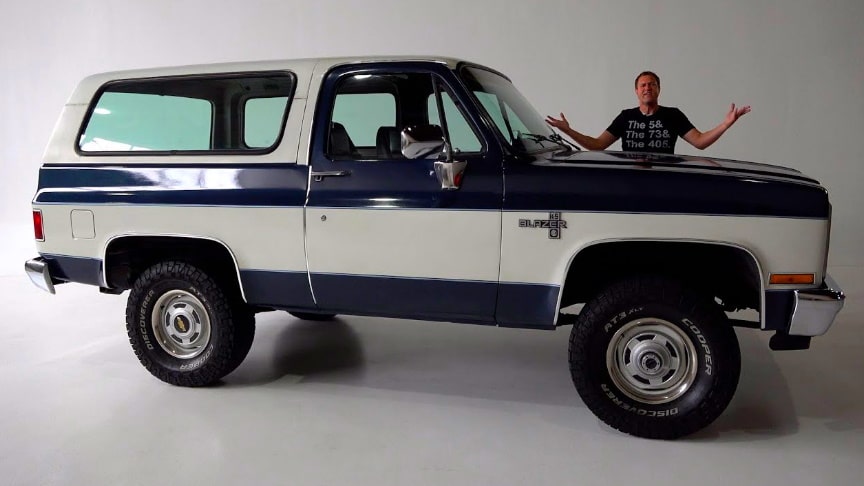 source/image: Doug DeMuro
The Chevrolet K5 Blazer is a full-size sport-utility vehicle that was built by General Motors. GM's smallest full-size SUV, it is part of the Chevrolet C/K truck family.
The K5 Blazer and Jimmy had "full convertible" removable tops until 1975. For 1976, GM introduced a half-cab design that was less prone to leaks and slightly safer in a roll-over. These half cabs had the convertible top begin a few inches behind the driver/passenger doors and run back to the tailgate.
Advertisement
The K5 Blazer was fitted with a 250 cu in (4.1 L) inline-six as standard through 1984. Since 1981 by 1979 energy crisis, Chevrolet and GMC used the smaller displacement 305s with a 9.2:1 compression ratio. These engines produced nearly as much torque as the 350, giving a similar driving feel. However, these power plants were underpowered and prone to detonation (engine knocking), especially with the electronic spark control module.//wikipedia