William has lived in Ruby, the 1990 Volkwagon Vanagon, for over six years! Only in the past two years has it been remolded to accommodate his 6'4″ frame with a raised hightop.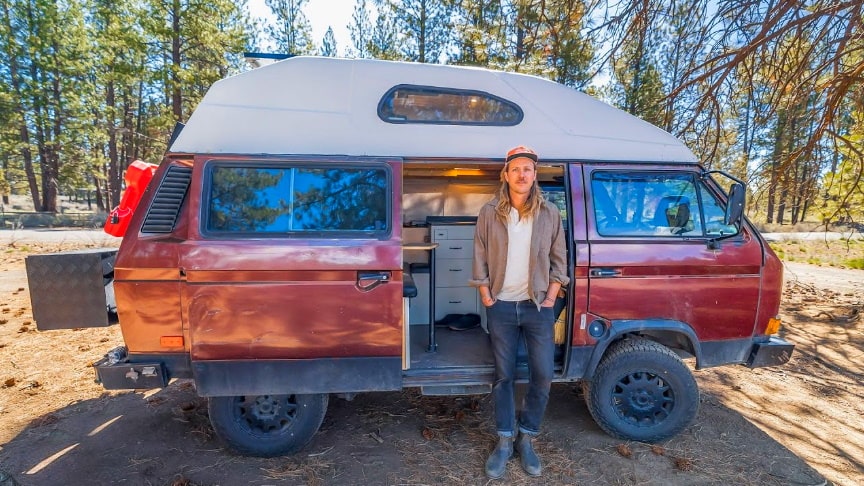 image: Tiny Home Tours
With the new space, he installed upper shelving and added baskets, wooden boxes, and creative bags to organize personal items. There's a self-contained kitchen setup with a sink, a two-burner stove, and fold down cover.
As a professional outdoor photographer, William thrives when taking his tiny home on wheels to new places, extreme locations, and anywhere his job leads him!
Advertisement
The tires are upgraded, and there's a two-inch lift with customized bumpers. The exterior holds a box that stores outdoor gear, an extra fuel tank, and a bag with a tow rope. This rig has so much character with its personal touches and unique design.