The Toyota Coaster is a single-decker minibus produced by Toyota Motor Corporation. It was introduced in 1969, with the second generation introduced in 1982, followed by the third generation in 1993 and the fourth generation in late 2016.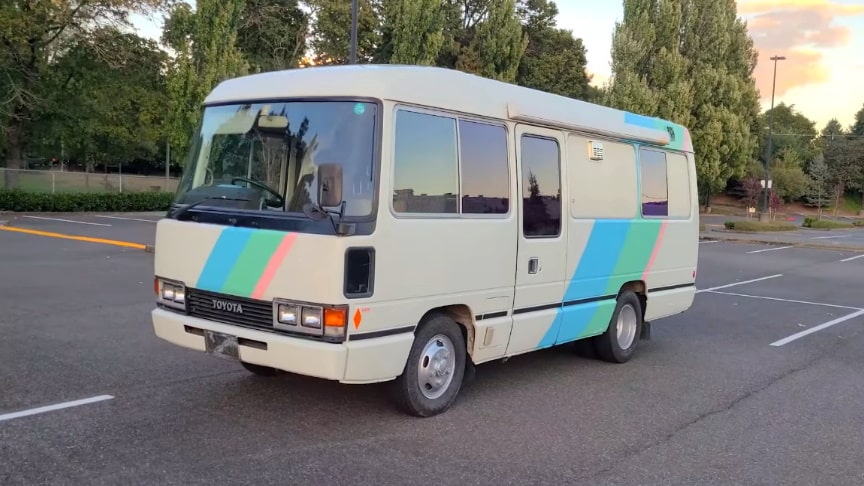 This particular one is a 1992 example, the final year of the second generation Coaster platform which was offered between 1982 and 1992. The 80s styling, harder angles, and more square boxy look with recessed headlamps is not only nostalgic, but charming.
Along with all this charm, it packs some serious reliability. It is powered by the Toyota 14B diesel engine, a 3,7 liter naturally aspirated, timing gear driven, mechanically injected diesel engine. This example only has 19,000 original miles – it was purchased new in Japan by a private party and converted into a DIY camper in Japan where it was very minimally used.
Advertisement
This is a rarity, because most of these buses were used up in the commercial realm, racked up a lot of wear and tear and miles. This one still presents in like-new condition, mechanically and aesthetically. We have made many vast improvements to the camper build inside, modernizing all the systems, wiring, adding missing appliances, solar, and making it fully off-grid capable. It is ready for your next family road trip, or off-grid adventure.via/read more: ottoex