This is the Oldsmobile Aurora, GM's failed attempt at futuristic. Today I'm reviewing this Oldsmobile Aurora, and I'll show you all the many quirks and features. I'm also going to get behind the wheel of the Oldsmobile Aurora and show you what it's like to drive.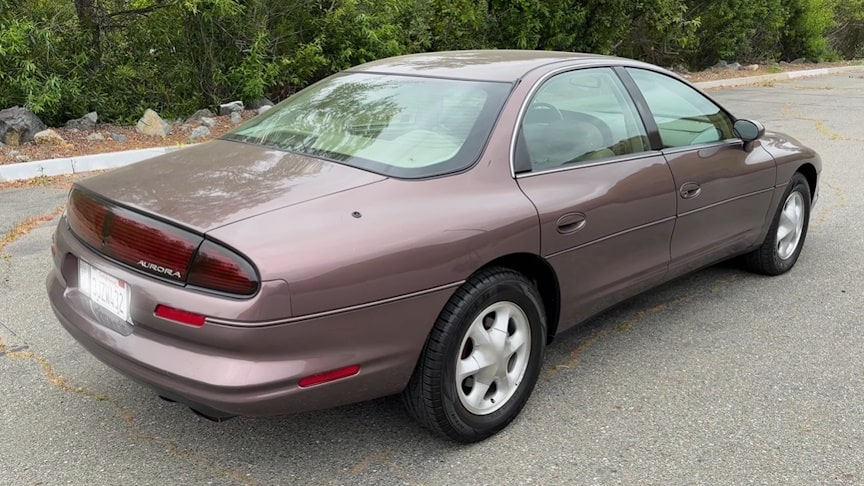 source.image: Doug DeMuro
At the time of production, the Aurora was the flagship vehicle in the Oldsmobile lineup. It originated as the 1990 Cadillac Aurora concept using the Allante 4.5 V8 engine and all-wheel drive.GM developed the Aurora to rejuvenate Oldsmobile,basing its design on the 1989 Oldsmobile Tube Car concept car, using a variant of Cadillac's Northstar 4.6-liter V-8 engine.
The Aurora went into production on January 24, 1994,and was released for the 1995 model year, featuring dual-zone climate control, driver and front passenger airbags, leather seating surfaces, genuine burl walnut interior accents, six-speaker sound system with in-dash cd-cassette, and eight-way power adjustable front seats with 2-position memory.
Advertisement
An onboard computer displaying the date, current gas consumption, and other information was also standard, and was mounted in the center of the dashboard, above the factory radio and climate controls.