At over 20 feet long, this massive female great white shark is likely the largest ever filmed – and one of the largest ever seen. Her massive girth indicates she may be pregnant with up to 10 pups that can be 5 feet long at birth!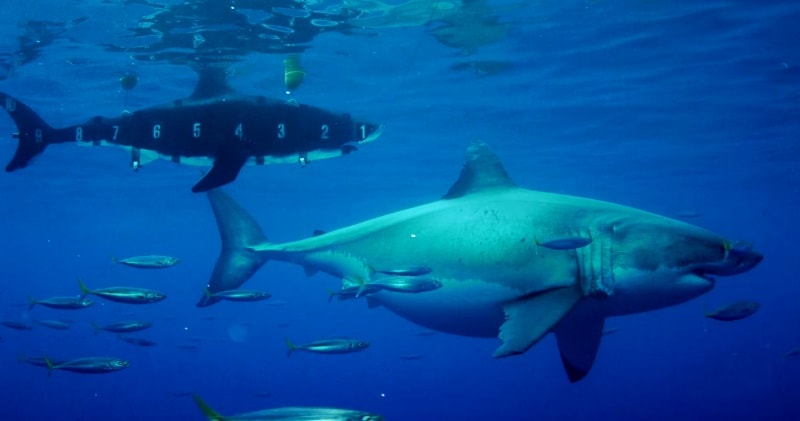 image/text credit: Discovery
However, most great whites are around 12 to 14 feet (3.6 to 4 meters) long, says Christopher Lowe, a shark biologist at California State University in Long Beach. A 17.9-foot-long (5.5-meter-long) male great white was caught off Guadalupe in fall 2009.
There may be another reason for that: Instead of the slim, torpedo shape of most white sharks, "she's pretty rotund," adds Lowe. "Just by the looks of her, I'd say that she's pregnant."As waterproof video cameras become more popular, people are increasingly filming these massive beasts—and expanding scientists' views on the upper limit for white shark size.
Advertisement
"That's the thing that changed the game these days," says Lowe.At the same time, numbers of white sharks—the largest predatory fish—have dropped precipitously in recent decades due to overfishing for their fins and teeth and getting caught in fishing nets.