The Proven Off‑Road Wolverine X4 now brings Real World Tough trail exploring to the whole family with an all‑new four‑seat tight trail conquering configuration.The Yamaha Wolverine X4 is a side by side that you, friends and family can enjoy all year round.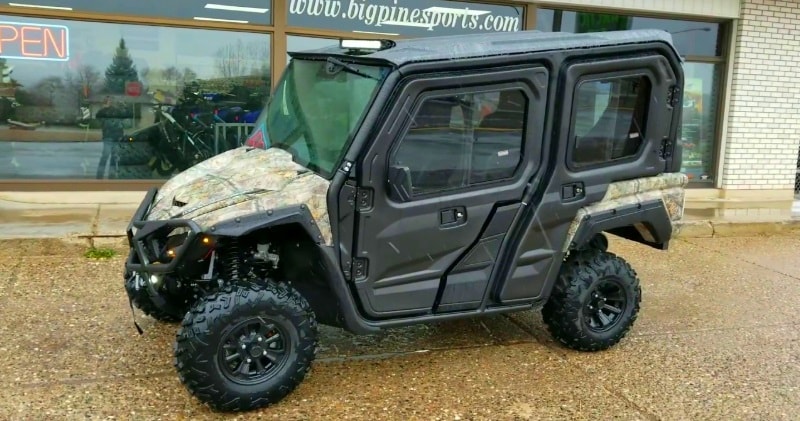 source: ruthlessmotorsports
The cab system is customizable to your riding needs and wants.This integrated Hard Cab Enclosure System for the Wolverine X4. This system has been designed alongside the unit to provide the highest level of durability, comfort, and function.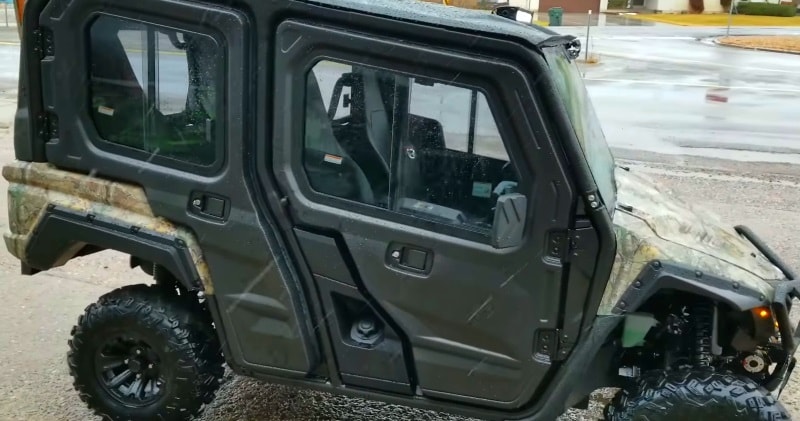 source: ruthlessmotorsports
That engine is an all new mill for any Yamaha. It's a twin cylinder, double overhead cam, four cylinder, four stroke, with 847cc and just a tick under 70 horsepower.
Advertisement
In Low range, the X4 will top out at 29MPH and in high it maxes out in the low 50's which is plenty fast to be driving your family on tight off road trails.
The full front and rear doors with sliding glass windows allow both vision and contact to the outside. In the back of the side-by-side, you will find an SUV-style, hinged, gas-strut-supported rear window. All doors and rear window also feature keyed locks to add an additional level of security.