RMK Vehicle Corporation is a fresh new Finnish electric motorcycle manufacturer. Our first model, the E2 is a bold cross between a sporty cruiser and a futuristic roadster, utilizing our proprietary rim motor design.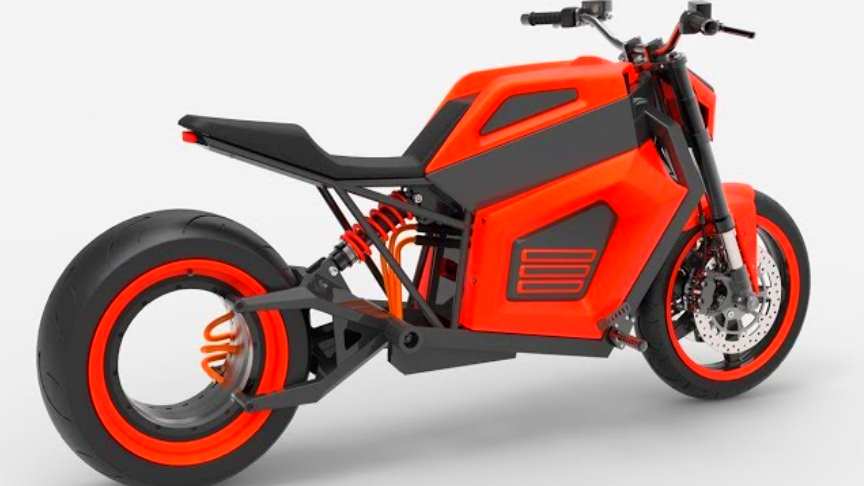 source/image: MotorcyclesDreams
Battery size can be configured for 200-300km carefree riding, depending on customer preference. Convenient fast charging enables 0- 80% charge in about 2 hours.This unconventional frame architecture offers plenty of room for a large battery while keeping the overall bike weight nice and light at around 200kg.
Capable performance with a peak power of 50kW and instant 320Nm torque from standstill all the way to limited top speed of 160km/h.Unsprung mass is comparable to a conventional setup but rotational mass is considerably smaller. Tire changes easily done with conventional tools.
Advertisement
The motor has enough torque to act as the primary rear brake, with regenerative braking strength smoothly controlled with the left hand lever.Simple controls and a low headlight offer a clean electric experience with no clutter in your field of vision.