The BRABUS P 900 Rocket Edition "One of Ten". This next-level performance pick-up is as unmistakably BRABUS as ever, with a brand new, never before seen identity. It's the uncompromising strength of the BRABUS XLP and the confident power of a track-ready supercar brought together for the very first time.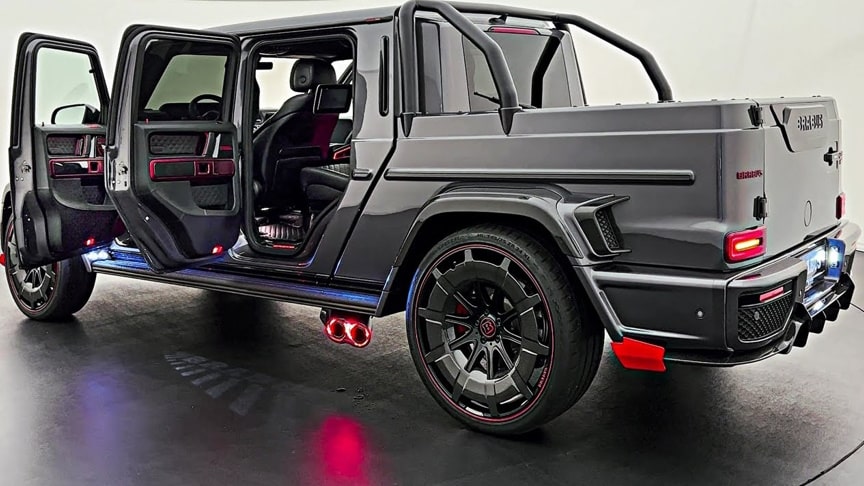 It is a purebred BRABUS Masterpiece, based on the Mercedes-AMG G63, radiating unstoppable energy and hallmark 1-Second-Wow elegance in every detail.
In typical Rocket fashion, the BRABUS P 900 Rocket Edition's beating heart is the BRABUS Rocket 900 4.5-liter V8 twin-turbo displacement engine with specially developed turbochargers, producing its supersonic 662 kW / 900 hp and guaranteeing the best in in performance engineering as well as power delivery on your way through the stratosphere.
Advertisement
Inside, the interior design specialists of the BRABUS saddlery developed a bespoke, fully handcrafted two-tone leather interior, characterized by an extravagant "Seashell Diamond" quilting pattern and impeccable attention to detail.