The 2023 Cadillac Lyriq is a fully electric luxury SUV from Cadillac — and today I'm reviewing it! I'm going to show you all the quirks and features of the Lyriq, and I'm also going to drive the Lyriq and review the driving experience of Cadillac's first EV.2023 Cadillac Lyriq review!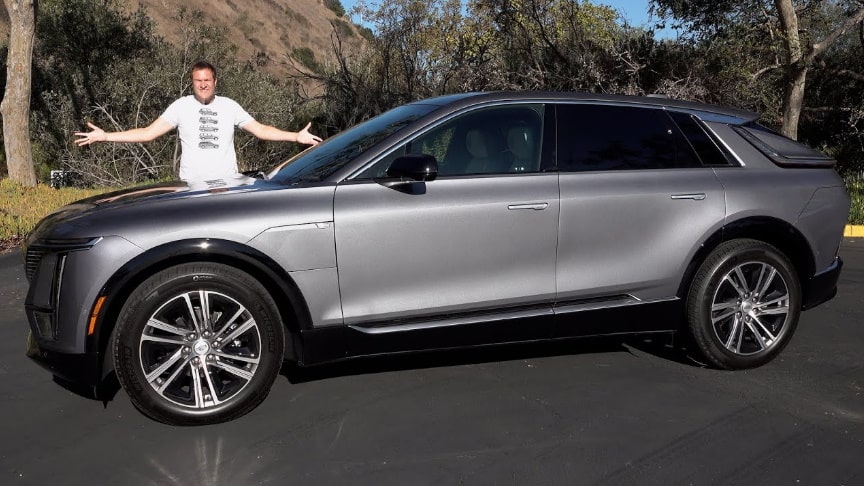 image: Doug DeMuro
With All-Wheel Drive, LYRIQ has two motors for power to all four wheels—so you can enjoy more confidence during inclement weather. And with added power, you get the added capability of trailering.
LYRIQ's new Ultium battery enables a near 50/50 weight distribution of the vehicle and a lower center of gravity for a sporty, responsive and spirited drive.
Advertisement
The motor generates 340 hp and 45 kg⋅m torque. It is powered by a 100 kWh battery with an estimated 480 km range. The battery supports Level 2 and DC fast charging. The driving range is 300 miles or 480 kilometers. Charging at a rate of 190 kW at a DC fast-charging station adds an estimated 76 miles of range every 10 minutes.