Specially designed for outdoor lovers who like to take their sports equipment, such as fishing gear, stand up paddling board or canoe on vacation, the LMC Innovan active has more storage space on the roof. The roof rack, specially designed for the LMC Innovan, can be easily accessed via the rear ladder.The special model has a powerful appearance and is a special eye-catcher not only because of the highlights on the outside.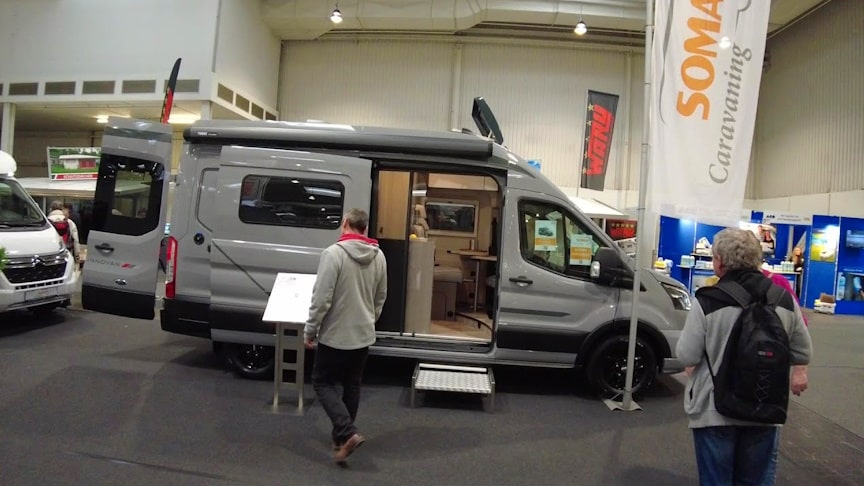 source.image: miniCampers
Four exterior spotlights illuminate the surroundings in the dark and the front guard on the trail radiator grille with lasered-out "Ford" lettering, the larger chunky tires and the 3D-look decal as well as the special color "grey matter" complete the look.The interior also features refined details with 3D lettering and embroidery in the upholstery, which set the Innovan active apart from the already familiar Ford model.
With the extensive safety package, it is ready for upcoming tours in the nature.The useful roof rack offers space for lounging or for bulky luggage, such as sports equipment.Innovan lettering in 3D design and special embroidery in the upholstery enhance the interior of the Innovan active.With the rear ladder you can reach the roof rack comfortably and easily.
Advertisement
Innovan LMC on a Ford chassis is for everyone who loves flexibility, when they can spontaneously set off at any moment – for a short trip or for a long-awaited vacation. The dynamics (motor 170 hp) – the power reserve of the engine is enough for both a sporty driving style and an economical style.