The Kountry Star gained an instant reputation on its release, and we've improved it year over year since. As our most affordable diesel pusher, it features an astounding array of standard features and options.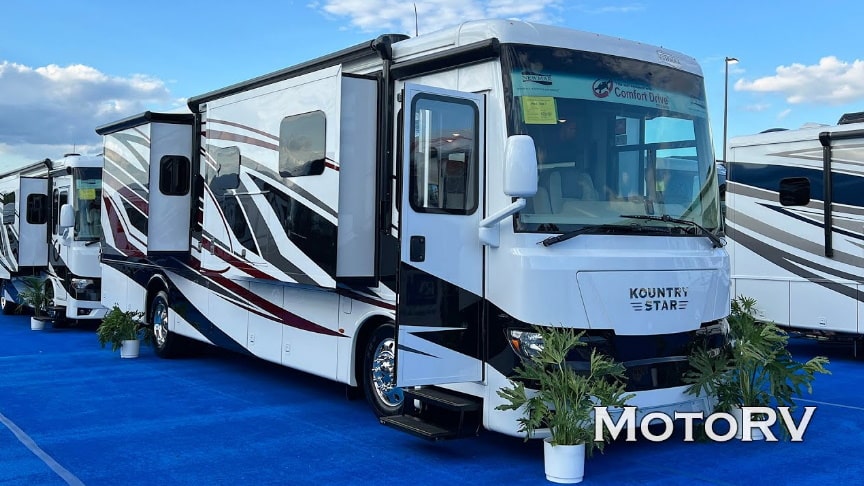 Feel equipped for every journey behind the wheel of the Kountry Star. Available on a Freightliner® XCR chassis, it comes packing a Cummins "B" diesel engine with 360 horsepower and 800 lb./ft. of torque.
The 2023 Kountry Star diesel coach is available in eight floor plans, with two new for this year. In floor plan 4068, a dedicated workspace directly across from the half bath comes standard. And in floor plan 4070, a 30" x 72" pair of bunk beds are located across the half bath.
Advertisement
Kountry Star offers three options for our full-paint Masterpiece Finish™, an industry-exclusive exterior graphics treatment that is carefully applied in-house. You also have your choice between three interior décor palettes and seven wood cabinetry stains.//newmarcorp