The Volvo S60 Recharge is a new model that boasts a plug-in hybrid drivetrain — and today I'm reviewing it. I'm going to show you the quirks and features of the S60 Recharge, and I'm also going to drive the S60 Recharge and review the driving experience!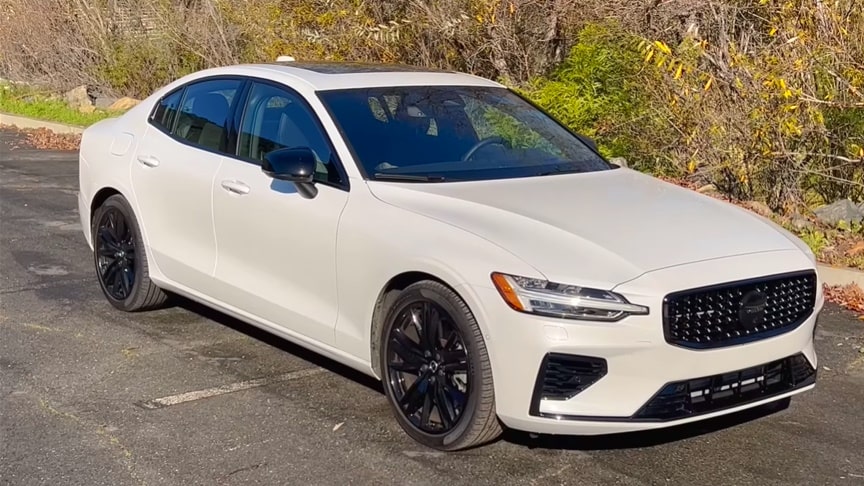 source/image: Doug DeMuro
The S60 mild hybrid has been engineered to deliver smooth take-offs and refined acceleration, making both city and highway journeys more refined.Volvo's mild hybrids recover energy produced when braking and store it in a 48V battery. When this energy is used, fuel consumption and tailpipe emissions are both reduced.
The S60 comes with two engine options: the T5, which features a turbocharged mild hybrid 2.0-liter four-cylinder sending 252 hp to the front wheels (or all four wheels in some markets as an option) and the T8, a performance-oriented plug-in hybrid which combines a turbocharged and supercharged four-cylinder and an electric motor at the rear, sending a combined 400 hp to all four wheels.
Advertisement
The T8 produces 472 lb⋅ft and with a 11.6-kWh battery pack, it gets a range of 22 miles on the electric model. In 2022, the T8 hybrid engine was updated by removing its supercharger, which with its electrical engine, produces max 455 horsepower combined and 523 pound-feet torque. Battery pack was also increased to 18.8-kWh battery pack which improves the range to 41 miles (66 km).