Let's check out the brand new 2024 Ford Mustang Dark Horse! After my Shelby GT500 US Shmeemobile, it's time for something new and the latest 7th generation Mustang is tempting! The brand new Dark Horse takes it even further, NA V8, 6 speed… time for a first look.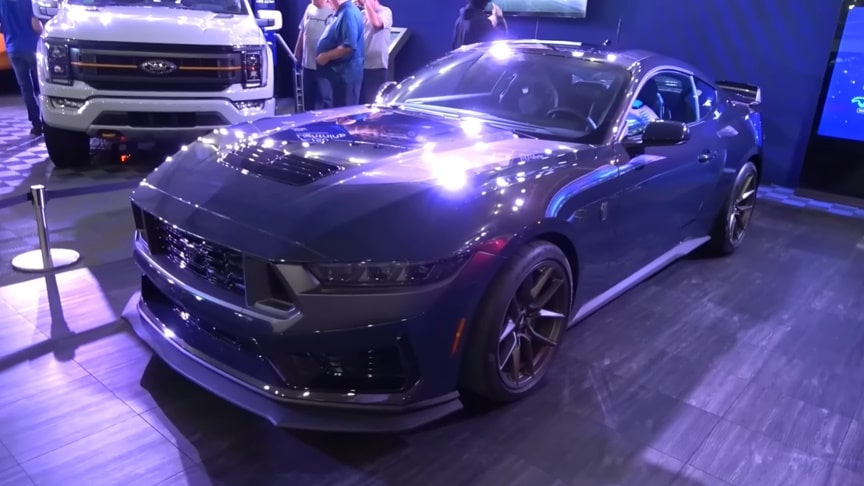 source/image: Shmee150
The new Mustang has arrived in both 2.3 EcoBoost and thankfully still 5.0 GT form; the latter with 480hp as standard from the 5 litre naturally aspirated V8, or up to 500hp in the rarer Dark Horse edition. The different derivates can be had with a 6 speed manual or 10 speed automatic, with the Dark Horse being Coupe body only whereas the others are Coupe or Convertible.
Having recently launched, the new model is on show at the Barrett-Jackson Scottsdale auction, with VIN 001 of the new car also going over the block, but in the meantime giving us an opportunity to check out the new cars up close and personal.
Advertisement
With a soft spot for Fords, and a 6th gen Mustang in my garage, it goes without saying that this is right up my street, so for the time being let's run through what we know so far and start to think a little more about it.