The Volvo EX90 is a special electric luxury SUV — and it'll be a huge hit when it goes on sale. Today I'm going to walk you through the quirks and features of the EX90 before it officially goes on sale, and I'm going to show you all the cool stuff the EX90 offers.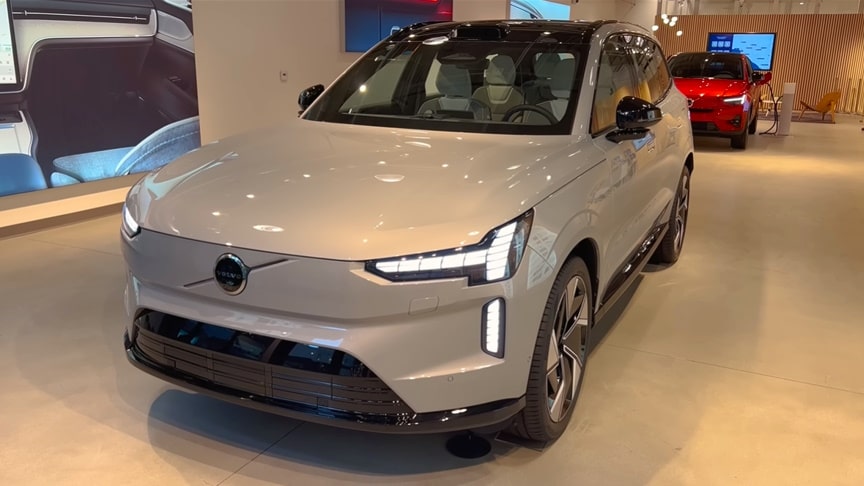 volvocars/imaage: Doug DeMuro
The EV90 will be available with dual motors for all-wheel drive.The EX90 will have a range of up to 300 miles on a single charge and can charge from 10 to 80 percent in about 30 minutes.
An E2 Twin-Motor Performance version of the SUV will be powered by an 400-volt, 111-kWh battery and two permanent magnet electric motors together delivering 370 kW (496 hp) and 671 lb ft of torque. Interior innovations include wood trim across the dash that is illuminated from behind. The interior is leather-free, using a new material created with resins and recycled plastic from pop bottles.
Advertisement
The interior of this one-of-a-kind vehicle comes with comfortable seats with commands for things like climate control and volume adjustment being done on the touchscreenThe Volvo EX90 enhanced driver assistance makes your journey smoother and more relaxing. The car can help keep an eye on the traffic and lane markings and support you by adapting your speed and distances given the current driving conditions.