Fashionista Michaela Davert has a rare condition that means she can break a bone as easily as a piece of chalk. The 18-year-old, who measures 2ft 6ins in height, has broken over 90 bones in her body and was isolated at school.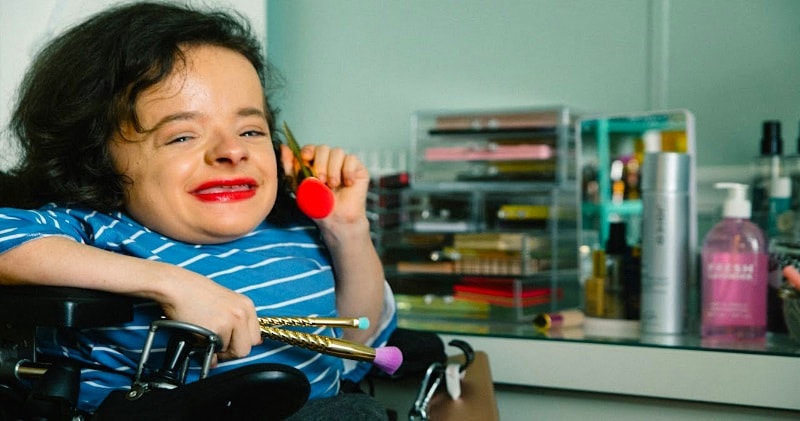 image/text credit: Barcoft TV
But now trendy Michaela, from Michigan, USA, inspires her 30,000 YouTube subscribers with beauty and fashion vlogs and inspires other girls to do away with traditional beauty standards and embrace their differences.
Despite the fact that she has Osteogenesis Imperfecta, a rare condition that causes her bones to become so brittle they easily break, Micheala doesn't let that get in the way of her love of cosmetics.Her message to her followers is inspiring: love yourself for who you are and don't let anyone determine your beauty standards but you!
Advertisement
Growing up, she struggled to make friends because of her condition and she felt isolated. Making videos and sharing them on YouTube gave her a way to reconnect with the world again. It also provided a platform for people with disabilities to connect with her, too.