This home consists of 3x40ft and 1×20ft with conventional build for the middle section.It has a total of 3 bedrooms, outdoor room, laundry, walk in pantry,bathroom, kitchen and huge internal living area with clerestory windows and 4m ceilings.via:Container build group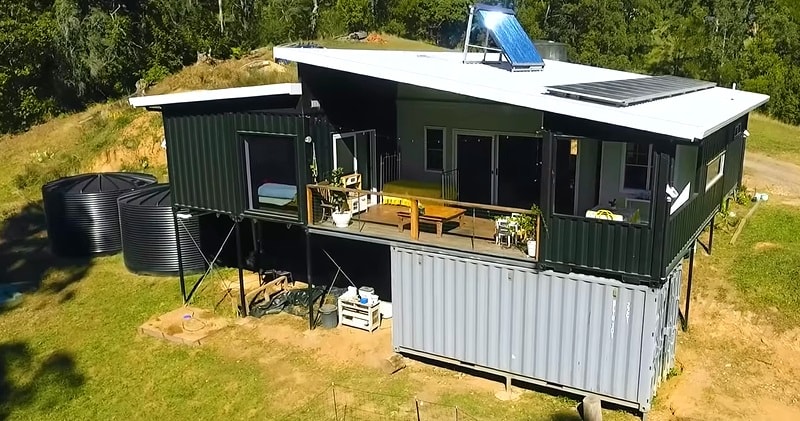 source/image: Container build group
It also includes large outdoor deck areas and a storage unit below.The 40 FT containers' roof overhangs 3 meters to serve as a carport located right next to the main entry door.
Architects, designers and builders have actually found a way to transform big boxes of steel into beautiful and fully-functional homes.
Advertisement
With proper planning, you can design and build a luxurious house for half the price of a "normal" house. A big and luxurious house made of shipping containers can cost more than $200,000, but this is one half of the price of a regular construction that has the same size.