A new anomalous discovery has been unearthed in Peru. Join Gaia's ongoing investigation and decide for yourself if this is proof of a non-human species.A remarkable mummified body has been discovered in Nazca, Peru. While mummies can draw attention, this particular find may alter the story of human origins.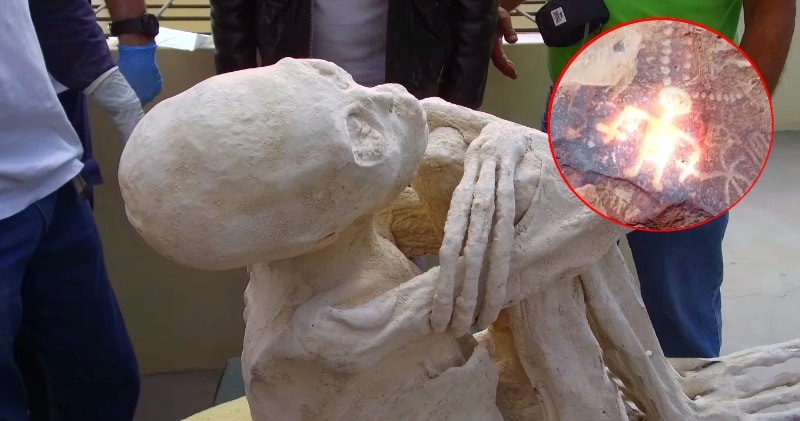 source/image(PrtSc): Gaia
The crouched mummified body of a humanoid figure with an elongated skull and three fingers on each hand is certainly fascinating, but is it real? And if it is, what could it tell us about human history?
The body measures 168cm (5'6") tall and has proportions very similar to humans. Features that set the individual apart however are the three long fingers on each hand and the elongated skull and lack of nose and ears (with only holes in these areas.)
Advertisement
Dr. Korotkov asserts in the video that these features are not a deformity, but the individual is "another creature, another humanoid." Filmmakers of gaia.com Joined scientists and researchers outside of Nazca, Peru to investigate the discovery of an unearthed mummified body. Universities and independent scientists are currently analyzing findings and probing material that is unlike anything found in Peru.