This stunning small modern has been constructed using 3 x 20ft shipping containers, situated near Lake Taupo, New Zealand, this home is built on a beautiful elevated section with commanding views over the lake and to the mountains beyond.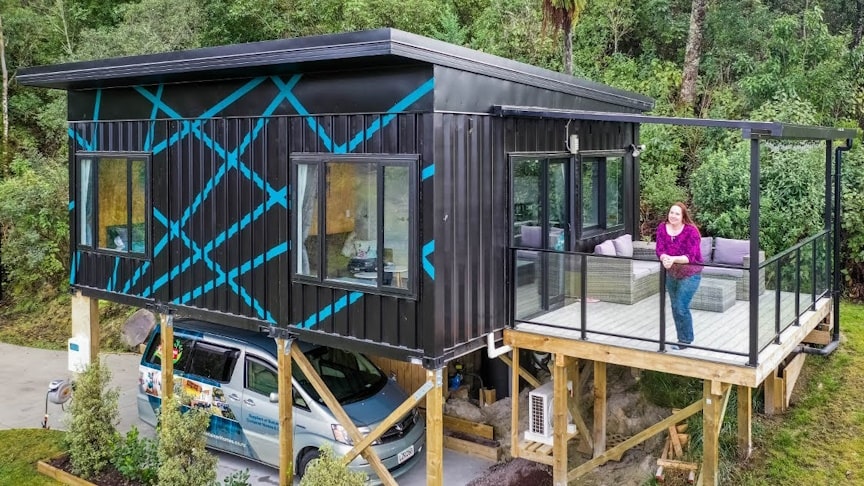 source.image: Living Big In A Tiny House
Shipping container homes continue to become increasingly popular. Their structural strength makes them a wonderful option for difficult building sites and they can be wonderfully transformed into spectacular dwellings.
Brenda is no stranger to living in container homes. The first time we met her she was living in a wonderful home made from a single 20ft container. She then constructed a second home made from a 40ft container and now has transitioned into yet another container home, this time using 3 x 20ft shipping containers.
Advertisement
Her experience in small space design has lead to some wonderful innovations, clever use of space and utilisation of ingenious transforming furniture to make sure her small home has a big impact!