That is the most powerful RC Airplane with totaly 1200 newton Thrust. 1 newton are 0,102kg Thrust we have here 4x JetCat P300 Turbine each of this Turbine have 300 Newton Thrust totaly 122,4Kg Thrust power to 149Kg weight of the Model.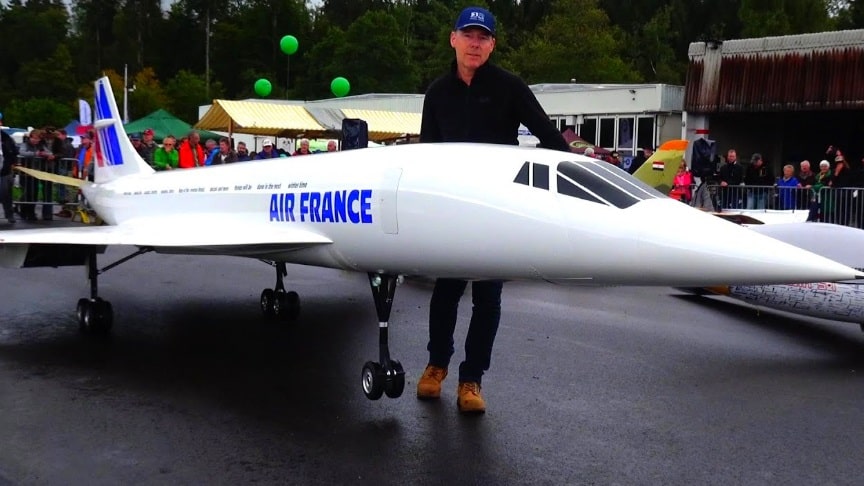 source/image: RCHeliJet
This Concorde have a Length from 33 Feet and the Cockpit can move down Like the Original to see the Runway during the Takeoff and Landing.
Exhaust gas temperature is around 480-750 Degree. Exhaust speed is 2160 KM/H this is 1342.162mph.
Advertisement
Fuel consumption @max rpm ml / min for 1x turbine is 980ml per minute so all 4x need 3920ml per minute. Enjoy this Flight.
Model Data:
WingSpan: 4 meter
Lenght: 10 meter
Height: 1.85 meter
Weight: 149 Kg
Turbine: 4x JetCat P300 Pro
Fuel Tanks Capacity: 24 liters