Lazareth, a French-based motorcycle and car tuner, is known for producing some of the most extravagant commissioned creations in all of Europe. But apparently designing two- and three-wheelers wasn't enough for them.The innovative French company spent the past few months designing and developing an impressive new machine, called the Wazuma GT.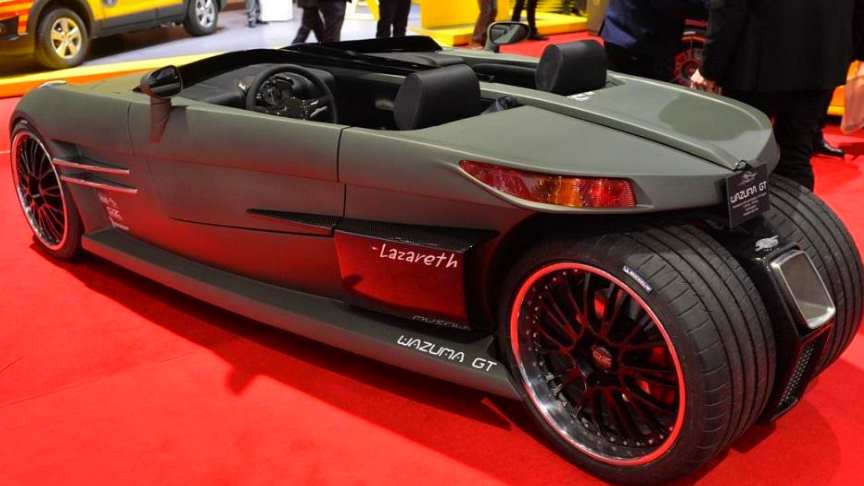 source: Mega Ricos /image: reddit 
The Wazuma GT is an innovative and creative concept with a high-performance chassis, an avant-garde line and a truly original design. It is an exclusive vehicle which gives pleasure a new dimensio
Atypical machine, the Wazuma GT, designed exclusively for performance on asphalt, encourages you to turn the key and discover new sensations! Responsive, precise, incisive, it propels you beyond the conventional.
Advertisement
The Wazuma GT is one of the range and can be described as a pure two seater with a bucket of power.The Wazuma GT is completely drivable and actually has a powerful 4.0-liter V-8 engine from Jaguar under its hood. It's also pretty light, with just a 2,170-pound curb weight, so its 375 horsepower and 387 pound-feet of torque output.