A feat of innovation achieved by a marriage of engineering and imagination, The Floating Seahorse villas are an epitome of timeless design and craftsmanship spread across three levels including a spectacular underwater floor.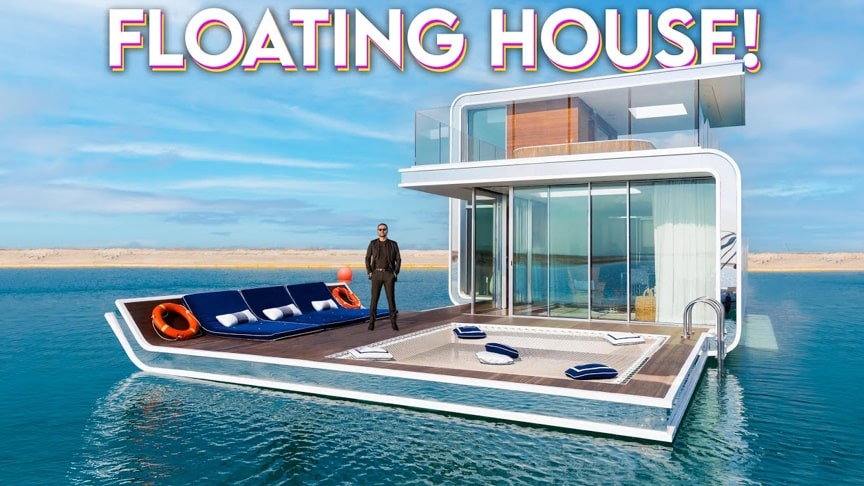 source/image: Enes Plus
As well as providing the world first floating underwater experience the 131 Floating Seahorse villas will be home to unique special features, state-of-the-art technology and outdoor climate-controlled areas.
The Floating Seahorse are connected to the islands with floating piers."Recently, a few in-depth tours have surfaced, with one by real estate expert Enes Yilmazer taking you through a $4.7-million USD house. The Floating Seahorse is a result of pure engineering marvel offering contemporary marine style living.
Advertisement
This 400-ton floating smart house consists of three-levels and spans 4,004-square-feet of living space. Featuring accommodation for up to eight adults, complete with two underwater bedrooms, four bathrooms, several lounge areas, two bars, kitchen, a terrace, and even a Jacuzzi.