The Toyota Mega Cruiser is quite possibly the greatest 4×4 of all time. As of August 2018, this is likely the only civilian model in the entire Western Hemisphere.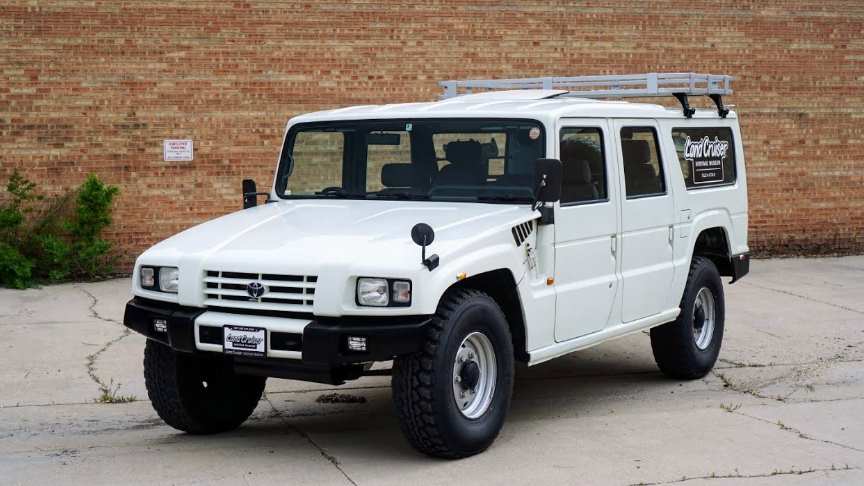 source/image: Chris O'Neill
The Toyota Mega Cruiser is a large, heavy-duty four wheel drive vehicle introduced by Toyota in 1995. The largest 4WD ever built by Toyota, it resembles the Hummer H1, and like the Hummer.
Sold exclusively in Japan, the Mega Cruiser was used by prefectural police and fire/rescue departments, with a limited number sold to civilians.
Advertisement
The Mega Cruiser featured a 4.1 L turbodiesel inline-4 engine. The engine focused on producing high torque at low revs. The SUV featured front, center, and rear differential locks, as well as four wheel steering.