This pimped out pickup truck from International has 6 doors, 65 inch tyres and costs half a million dollars. Nicknamed Knight In Armor, this is a custom built 2017 International Workstar 4×4 SuperTruck with six doors.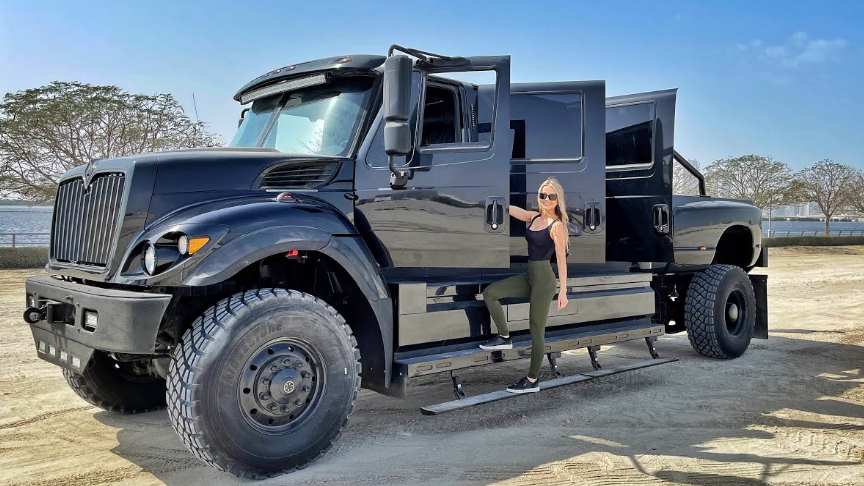 soure/image(PrtSc): Supercar Blondie
Probably this is the biggest and the baddest pickup you've ever seen. Watch the video from Supercar Blondie where they review this giant truck.
Built by Extreme Super Truck in Augusta Ga, which is a leader in the business of transforming Ford trucks into massive machinery for an exclusive clientele that includes professional athletes, business owners, sheiks, looking for the biggest baddest pickup trucks they can find.
Advertisement
THe truck is equiped with armored Glass, Monster 370 hp / 1250 lb-ft torque 10 Liter Diesel, Allison 3500 RDS Push Button Trans, Fabco 4×4, Remote Removable Bed. The trucks is equiped with two 70 gallon black fuel tanks, full leather interior, rear A/C and heat and much more.