One of the most impressive RC versions of this 6-engined behemoth is Carl Bachhuber's scratch built 5,00 m long monster scale bomber. This B-36 is built to 1:4-scale and has an amazing 3,53 m wingspan. It weighs in at approximately 24,8 kg and is powered by six electric engines.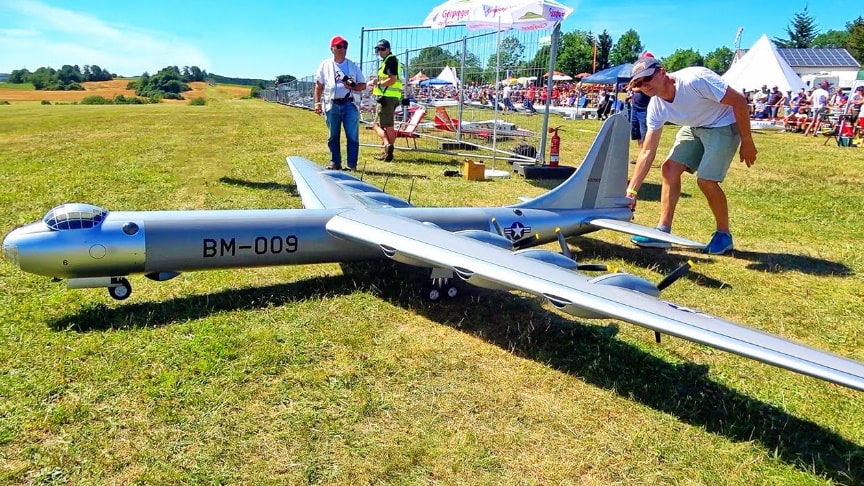 source/image(PrtSc): DIGITAL RC
This is the perfect ready to fly RC plane and is built with a great attention to the detail of its appearance and performance.Even the pilots are sitting in an open cockpit on top of the passenger cabin like in the real F-121 Farman airplane.
Built using traditional balsa and plywood construction, the B-36 uses custom made retractable landing gear built by Robart's Bob Walker. After years of operation, the B-36 has flown hundreds of flights at dozens of RC events.The airplane contains lots of detailed solutions for an easy build up.
Advertisement
The Convair B-36 "Peacemaker"is a strategic bomber that was built by Convair and operated by the United States Air Force (USAF) from 1949 to 1959. The B-36 is the largest mass-produced piston-engined aircraft ever built. It had the longest wingspan of any combat aircraft ever built.