Former basketball Olympic medallist Ekaterina Lisina has a new target in her sights – being named the world's tallest model. Standing at 6ft 9in in her bare feet, Ekaterina, from Penza, Russia, has already been named the tallest woman in Russia.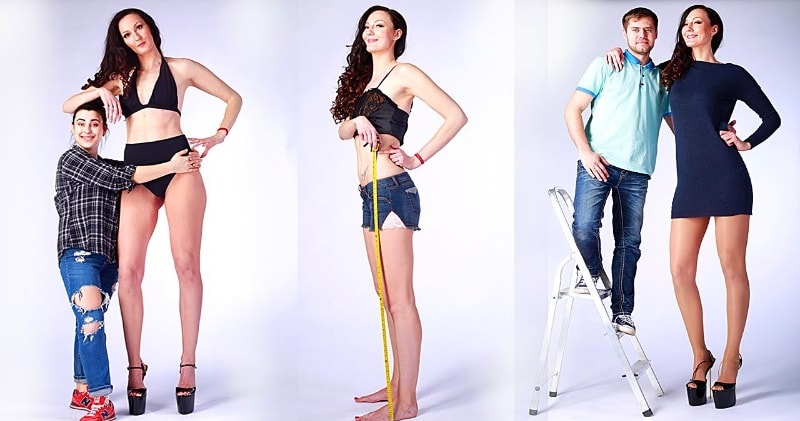 image/text credit: Barcoft TV
After retiring from basketball, the leggy beauty launched a career in modeling and now believes she is the world's tallest model.Ekaterina said: "The record is held at the moment by Amazon Eve and she is 6ft 8in, which is smaller than me."I really want to be in the book of world records as the world's tallest model. I also think I have a chance to be awarded the world's longest legs.
My legs are around 52.4 inches, which is longer than the current record holder".The 29-year-old's striking height has drawn her fans from all over the world – many of them men with a particular interest in taller "Amazonian" women or women with big feet.
Advertisement
Ekaterina doesn't just count her lengthy legs among her achievements but she has also been officially recognised as having the biggest feet of any woman in Russia with a European size 47, or a UK size 12.