A 26-YEAR-OLD woman with a rare condition that makes her look decades older is challenging beauty standards by becoming a model. Hoping to break into the modelling industry.Sara Geurts from Minneapolis, Minnesota, is determined to carve out a successful modelling career despite battling with Dermatosparaxis Ehlers-Danlos syndrome (EDS) – a genetic condition that leaves her with excessively saggy skin.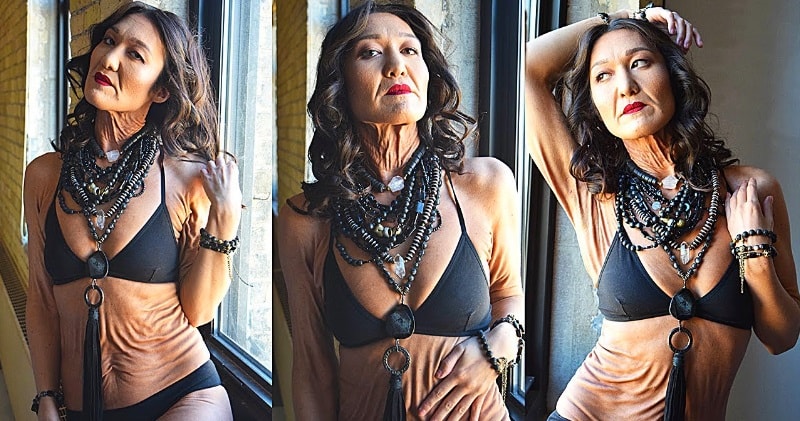 image/text credit: Barcoft TV
Ehlers-Danlos syndrome is a rare condition that affects only 1 in 5,000 worldwide, however only a dozen people have been diagnosed with Sara's type of the condition, Dermatosparaxis Ehlers-Dalos syndrome.
The syndrome causes Sara to have soft, doughy skin that is extremely fragile and her joints and muscles are also weak and often leave her in discomfort.
Advertisement
I have noticed as I get older, my discrepancies and my pain to my symptoms play a larger role in my life. I refrain from wearing super tight clothes because the more I do wear it causes constriction and because of the extra skin it can rip and cause tearing."