A GENIUS mechanic has merged a 32ft houseboat with a three-wheel tractor to create the most unorthodox vehicle – an amphibious driving houseboat.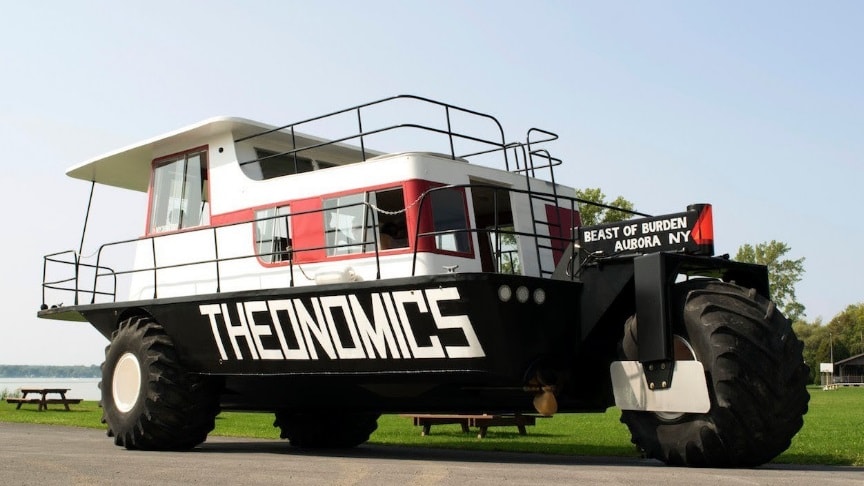 source/image: Barcroft Cars
Theon Parseghian used a derelict 1967 houseboat and a crop-sprayer tractor to engineer a practical vehicle that operates on both land and water.Watch the video from Barcroft Cars for more info:
Theon, who spent $10,000 bringing his project to life, originally built the vehicle because he thought it would be "cool" to do so, but since then more than 500 people turned up to witness its launch in New York.
Advertisement
The appropriately named "Beast of Burden," is a merger between a 32ft houseboat 1967 Jeffboat Sunliner and a 3-wheel tractor Rickel "Big-A" Sprayer. Built by Theon of Theonomics. No rational reason why, he just thought it'd be cool.