This is a a giant radio-controlled tank that's so powerful it can actually pull a car. The 6ft long monster is a 1/4 scale model of a King Tiger 1 ,the German weapon which wreaked havoc among allied tanks during World War Two.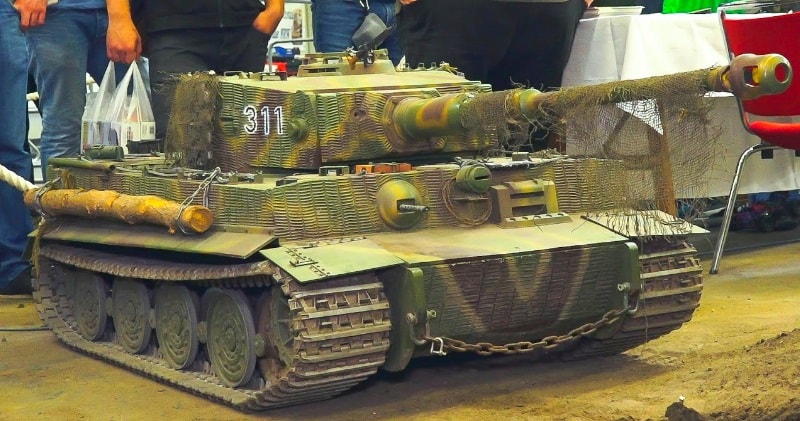 image/source: RC RC RC!!!
Weighing a whopping 360kg, the camouflaged tank has a fully working turret and a 2ft long gun with a realistic recoil action.And a 800W speakers are fitted inside to simulate the tank's distinctive rumbling noise.
The tank is powered by two, 500 watt 24 volt motors which are so powerful that it can pull a car on a level surface.
Advertisement
Tiger I is the common name of a German heavy tank developed in 1942 and used in World War II.The Tiger I design gave the Wehrmacht its first tank mounting the 88 mm gun, which had previously demonstrated its effectiveness against both air and ground targets.