A brand new Koenigsegg Regera leaving Cars 'N Copters. The Regera features a hybrid powertrain producing over 1,500 horsepower.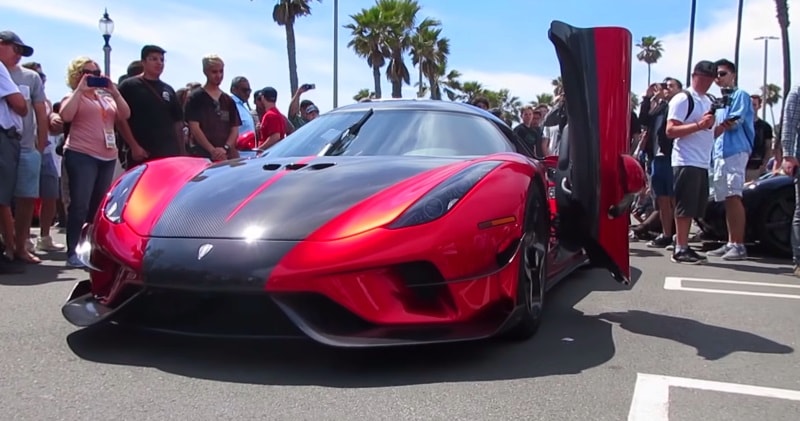 source/image: Exotic Affinity
This car, one of only 80 Regeras being built, is believed to be the first U.S. customer car.The new Koenigsegg Regera is specifically designed to be a luxury Megacar alternative to Koenigsegg's traditional extreme, light weight, race-like road cars.
The Koenigsegg Regera combines a powerful twin-turbo V8 combustion engine with three electric motors and cutting edge battery power via new powertrain technology called Koenigsegg Direct Drive. This revolutionary technology removes the traditional gearbox, making the car lighter and more efficient.
Advertisement
In spite of all its advanced technology and creature comforts, the Regera is comparatively light and can still perform competitively around a race circuit. How does 3.2 seconds between 150 to 250 km/h and under 20 seconds from 0 to 400 km/h sound? The only Hypercar/Megacar that we think could possibly be faster around a circuit is another Koenigsegg.