Everyone knows that cinder blocks are a building material. They are weather-resistant, durable, relatively easy to handle and inexpensive. They are perfect for using in gardening and landscaping: for cinder block retaining wall, garden privacy walls, flower beds, firepits, raised garden beds, garden furniture, decorative partitions and much more.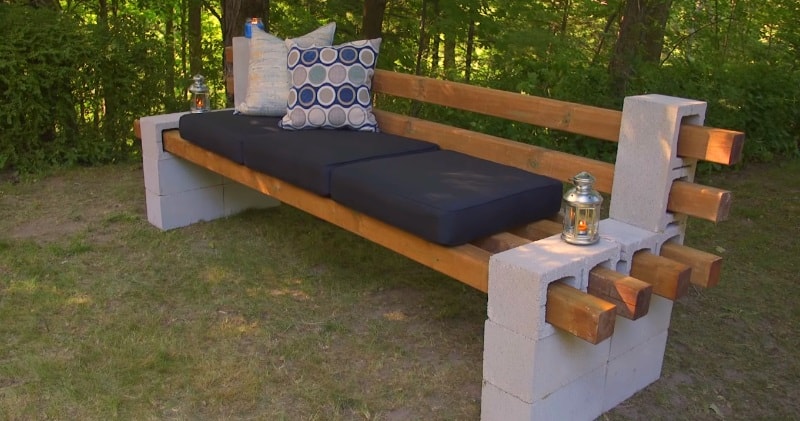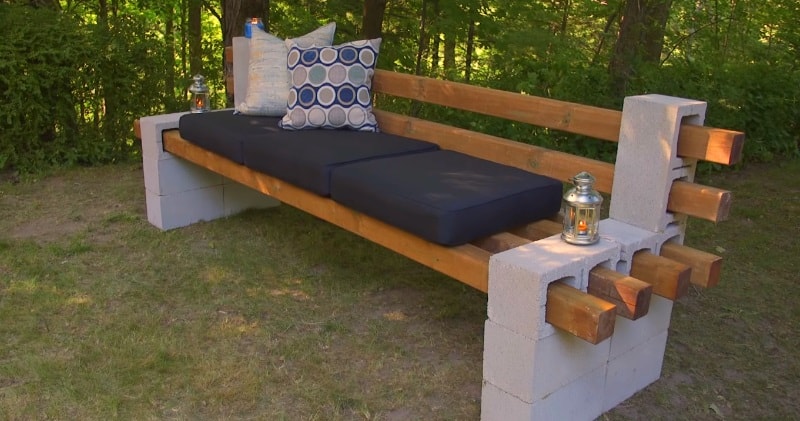 image credit: Cottage Life DIY
Here's a very easy DIY. All you need are Cinder Blocks (Besser Blocks) and you will be able to create this terrific bench seating. Paint it up, pop on some cushions and you have a nice and practical piece for very little money.One of the simplest and easiest ways to use cinder blocks is to make the support for the bench.
Cinder blocks can be functional and decorative. This ordinary looking, gray concrete blocks are a bit heavy and can not be easily moved back and forth, but are a real relief on the budget.
Advertisement
If you live in a house, a garden or backyard space without a good bench may be useless as you will not be able to enjoy it. It is always nice to sit surrounded by flowers, or the cool shade of a large tree. You do not have to worry about spending a fortune on custom made furniture as you can opt for cinder block garden furniture.