Meet Yannick Read and his creation, the QTvan, aka the smallest caravan in the world! It measures 2.39m (7 ft 10.9 in) in length, 1.53 m (5 ft 0.24 in) high and 0.79 m (2 ft 7.9 in) wide. In spite of its size, Yannick says that it is surprisingly comfortable and he has been on mini-breaks in it.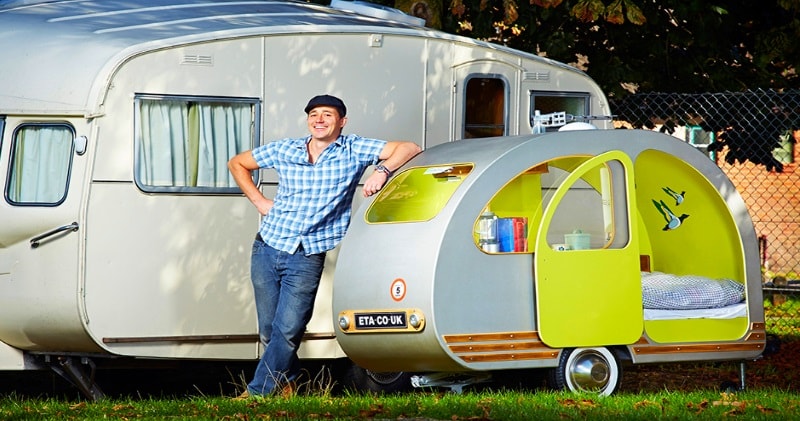 image credit: Paul Micharl Hughes(GWR)
It's the ideal accessory for cyclists who demand the height of luxury on their camping trips – a fully-equipped, single-berth caravan designed to be towed by a bicycle.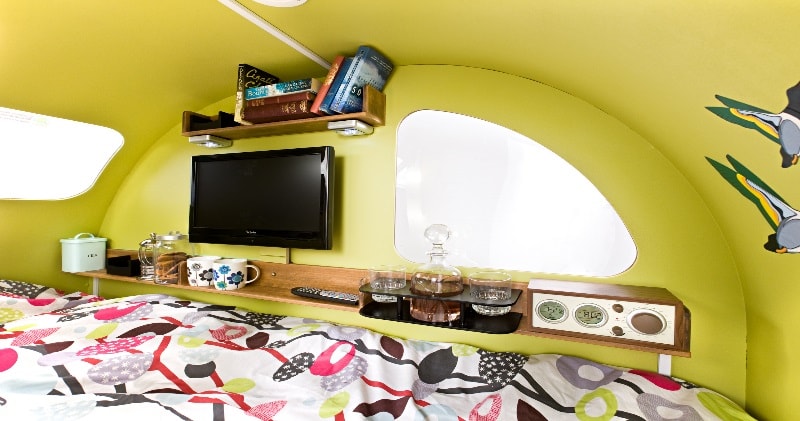 image/text credit: eta
The caravan's designer at the ETA, Yannick Read, said: "The caravan illustrates the versatility of the bicycle. Bikes don't just beat traffic, get you fit, save you money and go easy on the environment – few people realise how much you can carry or tow with them."
Advertisement
The caravan can be towed by most conventional bicycles, but its range can be extended considerably by hitching it to an electric bike.
Cycle camping was at its height in the 1950s, but a renewed interest in camping over the last three years has seen cycle touring clubs attract record numbers.