The name "Monkey Bike" will surely bring back some fond memories of what might well be its first motorcycle. The Monkey was so much fun and so easy to ride, it did more to sell the concept of motorcycles to a wider public than perhaps any other machine.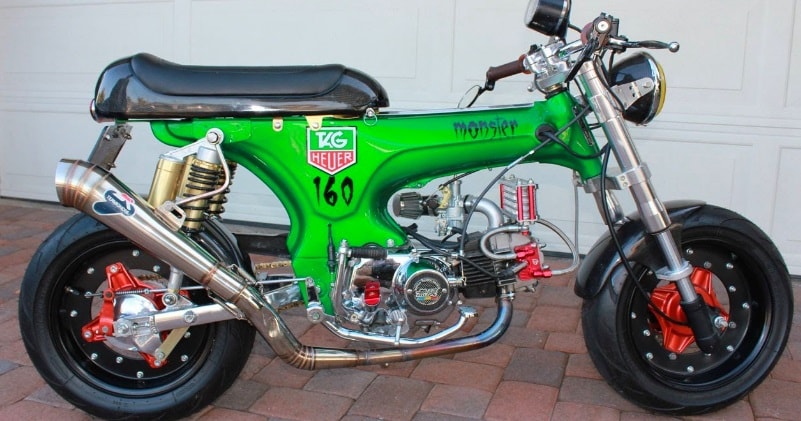 source/image: The Moto Channel
Ken Crites of Huntington Beach, California shows us his custom monkey bike cafe racer that he built himself in his garage based on a 1970 Honda CT70.The Moto Channel
It features carbon fiber seat and fenders, Koni air shocks, upside down forks, 160 c.c. engine (replacing the stock 70 c.c.).
Advertisement
Clubman handlebars with bar end mirrors, billet footpegs, extended swing arm and numerous other custom touches. It'll do 60 mph in top gear! It's like a Honda Grom!