"Fast enough to get it done. Slow enough to get it right.And green enough to be remembered."Robert Brackett, President of Turbo Turtle Logistics, is the proud owner of the aptly dubbed "Turbo Turtle." He's been driving for 20 years and trusts his Volvo VNL to efficiently haul from North Dakota to Texas, from the Rocky Mountains to the Mississippi River.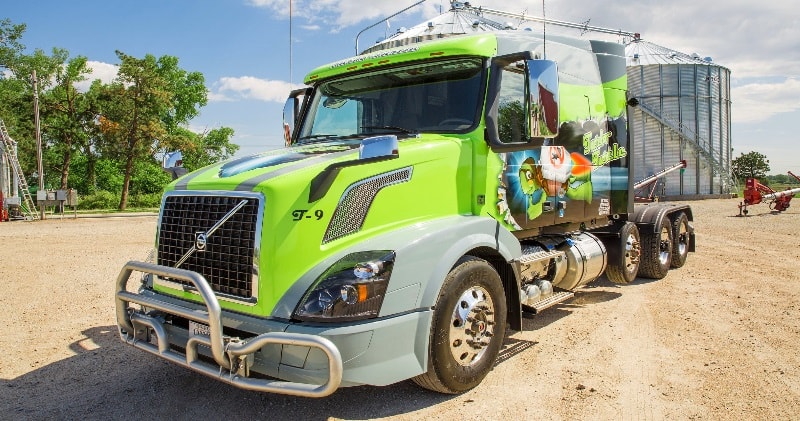 image credit: VolvoTrucksUSA
If you happen to see "Turbo Turtle" on the road, don't be shy. They have plenty of turtle t-shirts and hoodies to go around."Welcome to My Cab" highlights the most spectacular and customized trucks on the planet; heaven for any truck enthusiast!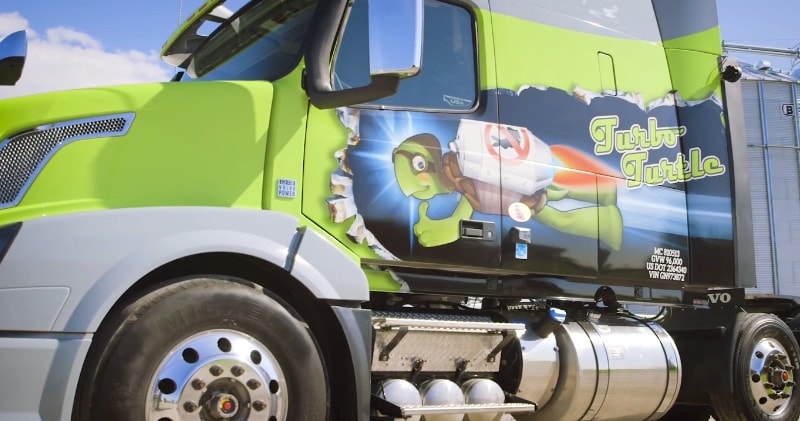 image credit: VolvoTrucksUSA
"Compared to my previous truck, I was able to cut my fuel tanks down from 100 gallons to 75 gallons, each while still maintaining the same driving range," he said.
Advertisement
Soon another Turbo Turtle will be traveling the roads in the Midwest and beyond. Brackett has placed an order for a 2017 Volvo VNL 630 model that includes the Volvo I-Shift with Crawler Gears. I-Shift with Crawler Gears is a new option designed for applications where slow speed maneuverability and startability are needed.
"The struggle with building a small company is being recognized, and it means something when our customers remember us," Brackett said. "Turbo Turtle represents everything that we do. It's fast enough to get it done, slow enough to get it right and green enough to be remembered."