Turn the sun into a 120V Outlet. Travels with Carry-On Luggage. 60W solar panel + 100Wh battery. We took a complete off-grid power system and reduced it to the size (and cost) of a college textbook.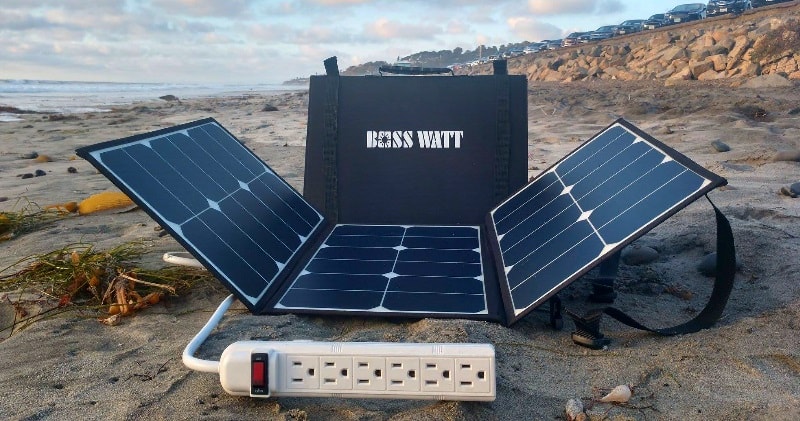 Boss Watt is the first "all-in-one" solar panel: A folding panel with an entire off-grid power system built right into the back. It was designed for grid-down and portable power applications.
The system is large enough to power small electronics directly off the sun. It also stores energy to run lights after dark.Boss Watt is a Solar Generator.
Advertisement
A solar panel charges up a built-in power pack. This removable battery provides different power sources: like a wall outlet (120V) and USB. Boss Watt uses new technology that reduces the size of these components so they fit into your backpack.