Bjorn Harms has created a RC controlled DeLorean, on a REAL DeLorean.You see, this isn't just any normal Back to the Future fan creation, but instead, one that not only replicates the car that you see in the movies but does it on a one:one scale, meaning that this thing is full-size!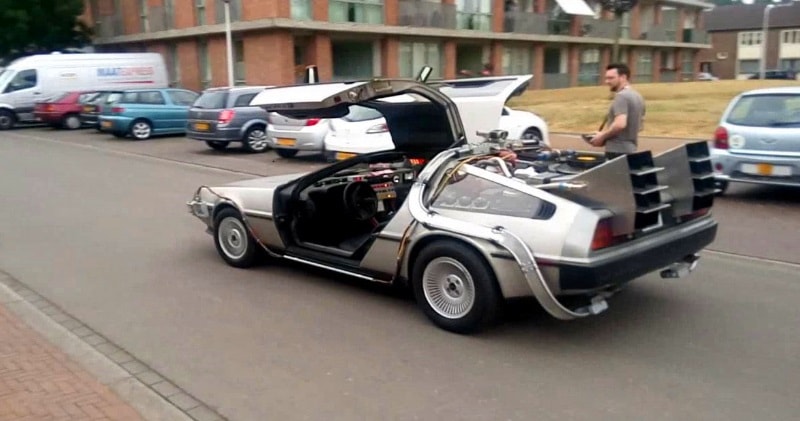 source/image: Bjorn Harms
The creator, Bjorn Harms, tells us that he Offered a KITT replica customer to build it in his car to see if it would also work and before I knew, a guy from Germany offered his DeLorean. That was a great challenge for me. I used an original Futaba, but took out the insides and replaced it with modern transmitters.
The biggest challenge was the steering system. Because the delorean doesnt have powersteering, I had to convert the powersteering of a Opel Corsa B, and build it in the DeLorean. This was very frustrating!
Advertisement
A lot of customizing was needed to make it look stock.Who wouldn't want to get behind the controls of a machine similar to this one? Even if you don't like Back to the Future, controlling this thing has to be a real adrenaline rush.