Finally, after 7 years of planning and building this awesome work of art, it was time of getting it airborne.This project is one of 3 models at the same modellers club. The paint job has be done by Klaus Herold, who is an expert in painting and weathering WW2 Rc planes.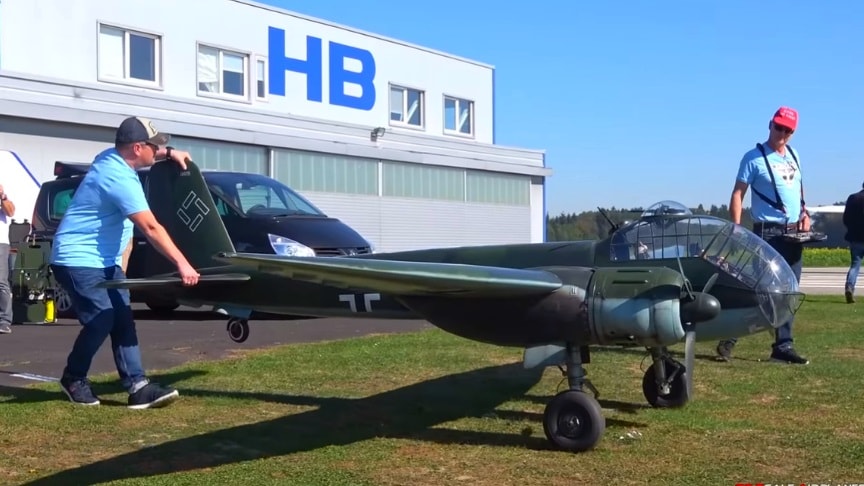 source/image: RCScaleAirplanes
With almost every rivet and detail complete, this warbird has a wingspan of 5.5 meters (18ft) and weighs 187 pounds. The aircraft uses two Moki 250cc engines. These motors can usually be found on large single-engined warbirds.
At the front of the nose, the height of the fuselage from the ground is over a meter at 105 cm. The fuselage length is 383 cm .The main two wheels have to support the entire aircraft whilst on the ground and take a hit when landing.
Advertisement
The Junkers Ju 188 was a German Luftwaffe high-performance medium bomber built during World War II, the planned follow-up to the Ju 88 with better performance and payload.
Builder & Owner: Franz Obenauf
Model data: Scale 1/4
Wingspan: 5.5m (18 ft)
Weight: ~ 85 Kg (187 pounds)
Engine: 2x Moki 250cc
Kit: Self made (7 years of building)