The Corsair has been one of the most breathtaking Warbirds ever built . However, the typical gull wing was a nightmare for every modeler to build, so prior to the composite age, not too many Corsairs have been made.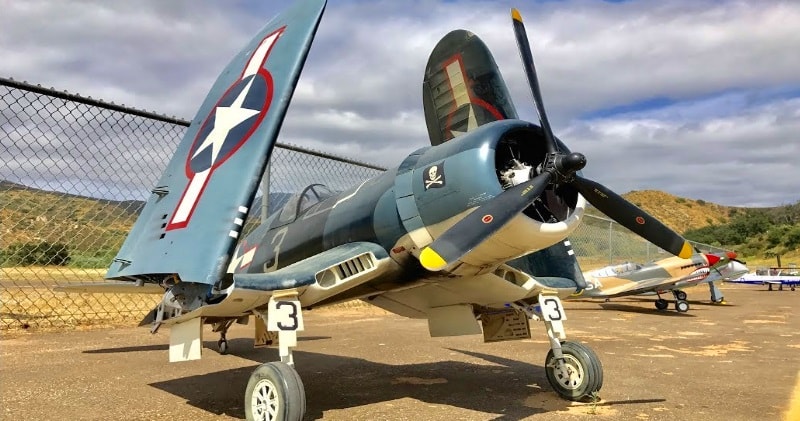 source/image: The RC Geek
The F4U Corsair-or "Sweetheart of Okinawa"-remained in production from 1942 through 1952, longer than any other American fighter.  For every one Corsair lost in Pacific combat, this agile warbird defeated eleven of the enemy.
We have this amazing CompARF F4U Corsair. This one featured not only a Moki radial engine but also folding wings. It looks and flies amazing!This airplane is just incredible. Moki 250 radial, folding wings, and a wonderfully authentic. Be sure to turn up the sound on this one!
Advertisement
This Corsair is designed around the Moki 250 cc radial engine. It fits perfectly, balances the plane perfectly and has so much power that it drives a 32 inch diameter 3-blade. This scale is not too big for a safe flying weight below the 25 kg limit of many countries.