A High Performance edition of the famous close air support A-10 Thunderbolt II, also known as the "Warthog" or "Tank Killer"The aircraft was constructed by Italian model builder, he has made this amazing radio control plane that is a replica of MIBO A-10 Thunderbolt II fighter.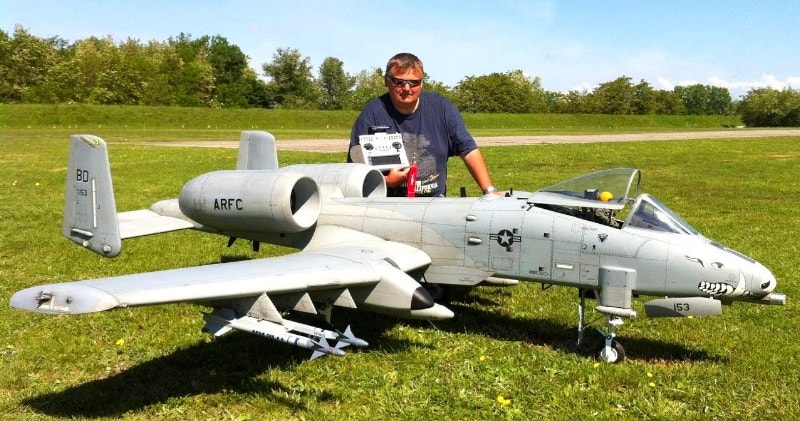 source/image: RCScaleAirplanes
The scale is 1 / 5.8, has a length of 3 meters, weighs 24.9 kg.The ultra-realistic model features nearly exact maintenance panels and even has a frightenly accurate 30mm gun. The model jets flying characteristics are pretty realistic too.
It was fitted with two Frank TJ 74 S turbines with 35 pounds of thrust each. It had a 1.8 gallon tank, and when full has a takeoff weight of 66 pounds.
Advertisement
The landing gears are equipped with electric brakes as well as an electric retract system that takes 15 seconds to cycle. The jet also has a functioning cannon called a fright shot, which spews sparks to simulate the 30 mm gun system.
Model data:
A-10 Thunderbolt II – Warthog
Scale: 1/5.8
Span: 3 m
Weight: 24.9 Kg
Turbine: 2x 18 Kg Frank