The Super Awesome Micro Project Built by Steve Sammartino and Raul Oaida: A full sized Lego car, with an engine made from Lego that runs on air. The car is not fast with a top speed of around 17mph, but it can carry a driver on a short cruise.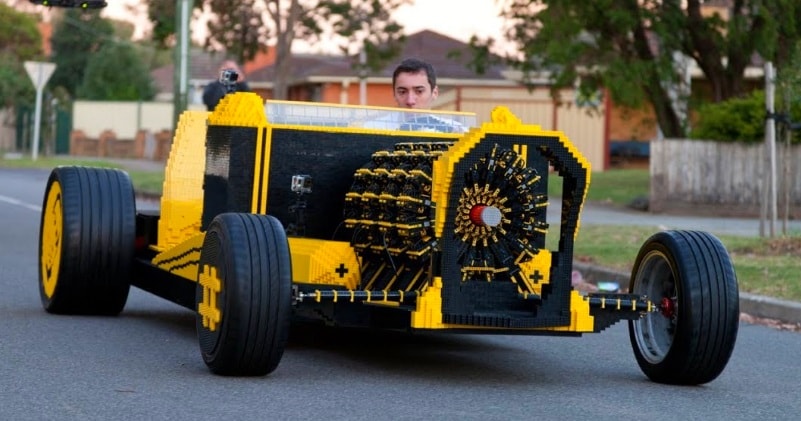 source/image(PrtSc): Steve Sammartino
The amazing project took 20 months to complete to the final driving vehicle. The car project took over 500,000 Lego bricks.The most exciting part of the of this lego car is the engine — which, rather miraculously, appears to be fashioned entirely out of Lego.
There has to be some structural elements in the frame to hold all the parts together.There don't seem to be many technical details, other than it consists of four separate orbital engines, each equipped with 64 cylinders and pistons.
Advertisement
Super Awesome Micro Project Factoids:
The engine is made from standard Lego pieces and runs on air!
The engine has four orbital engines and a total of 256 pistons.
More than 500,000 LEGO pieces.
Top speed around 20-30km (We drive it slow as are scared of giant lego explosion)
Built in Romania and shipped to a secret location in Melbourne.
It's a Hot Rod design, mainly because hot rods are cool.//Steve Sammartino