Nitromethane, it's a word that strikes up ideas of calamity or rapidity. The funny part is that both can be observed at a NHRA national event in the Top Fuel and Funny Car classes as they shake the ground and pass the 1000-foot mark in less than 4 seconds, or explode into bits when it all goes wrong.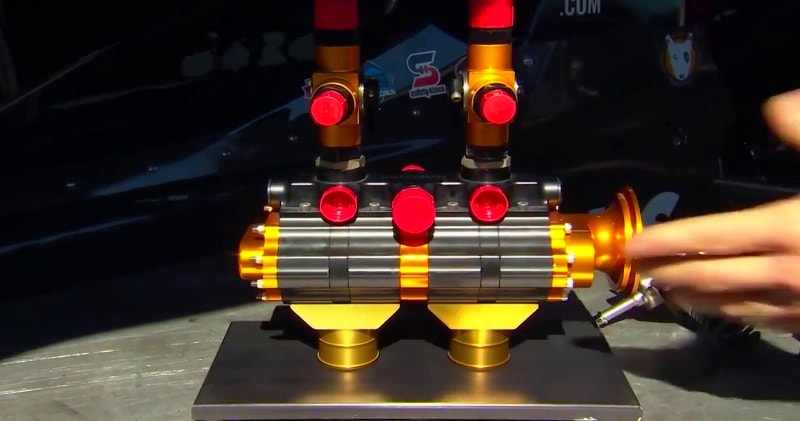 source/image: nhra
This nitro fuel pump is capable of putting out 116 gallons of fuel a minute, going through 14 gallons in 1,000 feet.This is what really draws in the audience and keeps them glued as the drivers really push the limits of speed on wheels in a short length of racing surface.
The first thing you see before and during that start up is a crew member squeezing a bottle into the blower hat, the part where you see the butterfly valves that open on the top of the engine.Once fired and the engine is running on the gasoline, the member will then turn the valve from the fuel pump to start feeding the nitromethane mixture.
Advertisement
You can even hear when it does because the pitch will change and become deeper. That slow burn is also why you'll see some sprays of white liquid coming out of the header pipes before the burnout is done. That's unburned fuel being sprayed out.