The TopperEZLift is a self-install topper lifting system. This all electric system is powered directly from your vehicles' 12 volt battery. Which means no hydraulics or air to worry about.You can use this system to easily access the back of your truck without lifting the topper.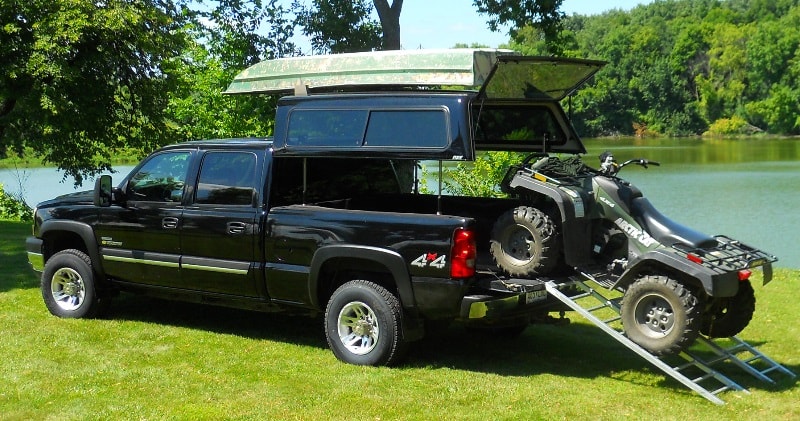 source/image: opperezlift
But you can also turn your truck into a cozy and accessible camper with one push of a button. While holding the safety switch select up or down on the control box, operation is that easy!The linear actuators are capable of lifting a total of 900 lbs with a lifting height of 17.5 inches, and seals firmly back down onto your truck bed.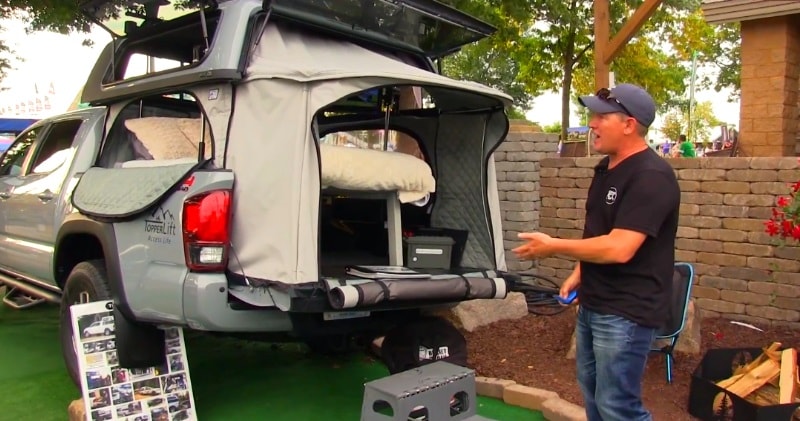 source: opperezlift /image: TopperEZLift
Eliminate headaches from removing your topper on those large loads, eliminate crawling on your hands and knees to reach your cargo, simply lift the topper up to solve those problems.The TopperEZLift fits all standard pick-ups and your existing topper.
Advertisement
TopperEZLift is the Power Raising Truck Topper! Raises and lowers your truck topper at the push of a button. Keep your ATV and snowmobile protected during transport, leaving the trailer at home!
The power raising truck topper makes camping anywhere easier, and better protected from the elements. High quality materials ensure durability, with installation of both the TopperEZLift actuators and the Camper Package sleeping setup!