In Bangladesh, men desperate for work perform one of the world's most dangerous jobs.They demolish huge ships in grueling conditions, braving disease, pollution, and the threat of being crushed or stabbed by steel sliced from the hulls.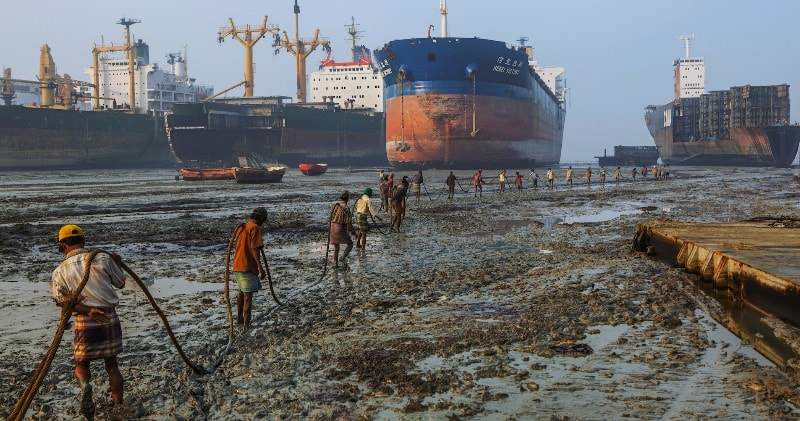 source/image: National Geographic
This is the biggest ship graveyard in the world – where huge tankers and cruise liners are scrapped on the shorefront by teams of labourers using little more than hand tools.
The job is considered one of the most dangerous in the world with workers earning a pittance of just £2.25 a day. But amazingly there is no shortage of willing recruits.
Advertisement
More than 800 large ships are broken up each year, the vast majority on Asian beaches. Owners can earn an extra $1m to $4m per ship when selling to Asian yards via cash buyers, instead of opting for recycling yards with higher standards.