At 22 years old, Paul Dussault is at the start of an already impressive career as a freelance videographer and filmmaker. He's on the road most of the year working on different projects, which is why he decided to save money on rent by giving up his apartment and moving into his VW van.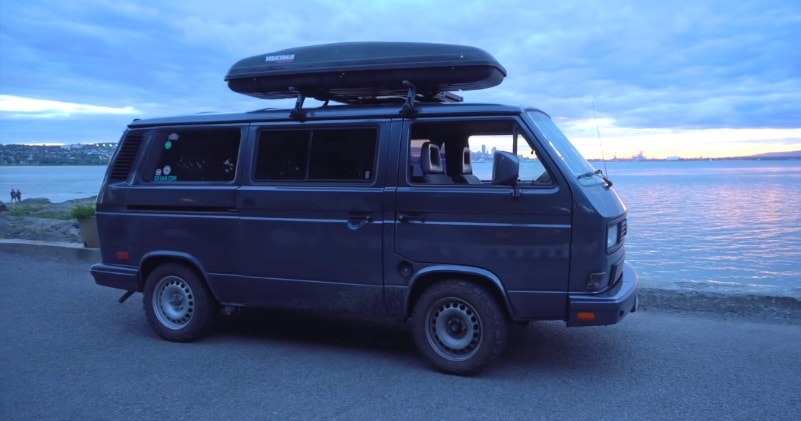 source/image(PrtSc): Exploring Alternatives
To charge his laptop, camera gear, and to power his fan, he's got a Goal Zero Yeti 400 which is charged by a 100 Watt panel on his roof. He's also got an auxiliary battery that charges off his alternator for his lights./Exploring Alternatives
His vanlife kitchen is pretty simple, he's currently got a cooler, 2-burner propane stove, a folding table and a jug of water with a faucet. Despite the minimalist setup, he's got some serious cooking skills that he picked up at culinary school, and he's able to cook delicious meals – which we were lucky enough to try when we filmed this video.
Advertisement
His van is a 1989 Volkswagen Vanagon, and he chose this van because it was the perfect size for what he needed. It was also a nostalgic choice because he travelled a lot with his family in a restored VW bus when he was a kid.The bench folds into a massive Queen size bed, and there's storage underneath for spare parts and tools./Exploring Alternatives