Every now and then you stumble upon a home which has been constructed with true consideration and attention to wellness and quality of life and this tiny house is one of those places. Immediately upon entering the home it's like stepping into a zen garden with an abundance of plants and decoration which wonderfully connects the home to the outdoors and nature.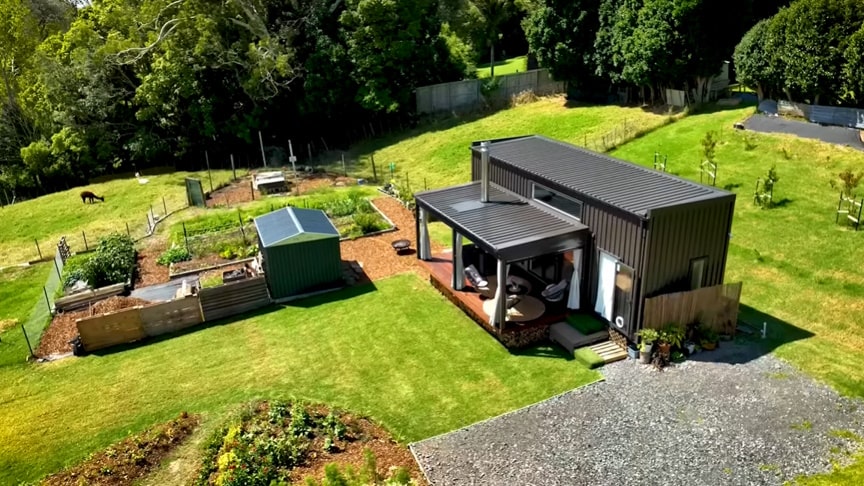 source/image: Living Big In A Tiny House
With a background in landscape architecture, it's no surprise that Fabian has masterfully connected the home to his abundant gardens. This is a well designed tiny house, which focuses on quality of life, versatility, multifunction, and connection to community.
The home has been designed around entertaining and the ability to accommodate friends while also creating space for things that Fabian is passionate about such as his music. Fabian shares the tiny house part time with his partner, Setph, who is also passionate about gardening and growing food.
Advertisement
Together, they have established abundant edible gardens on their rented plot of land, which provides much of the food the couple eat. After years of traveling, Fabian was craving a place he could call home, a space where he could express himself and which would make him feel connected to the land and enable him to put down roots. What he has built in the form of this tiny house is just that and so much more.