Advertisement
This is a very rare and very impressive Mosler Consulier, This chassis proves that efficiency is key. The chassis was a fiberglass-and-foam monocoque, the first carbon fiber and Kevlar-bodied vehicle ever to go into production – with no structural metal in the body./bulletmotorsport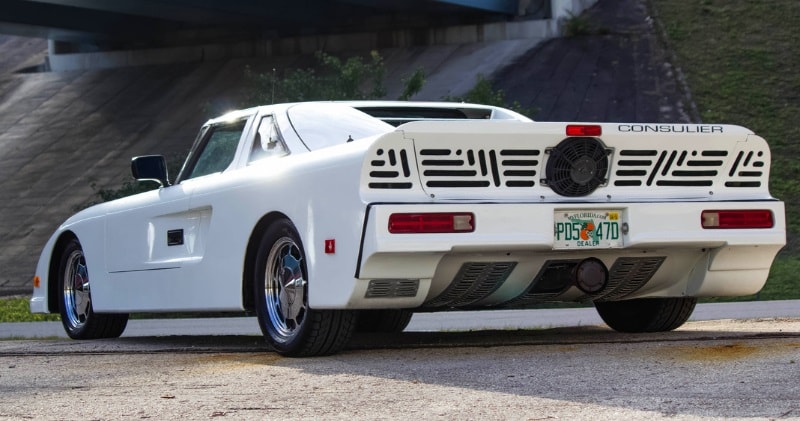 image/text credit: BulletmotorsportsInc
Only 10 copies of this style were ever sold. This is still an MSO car, so it has never been registered to a sole individual.It truly is a rare piece of Automotive history.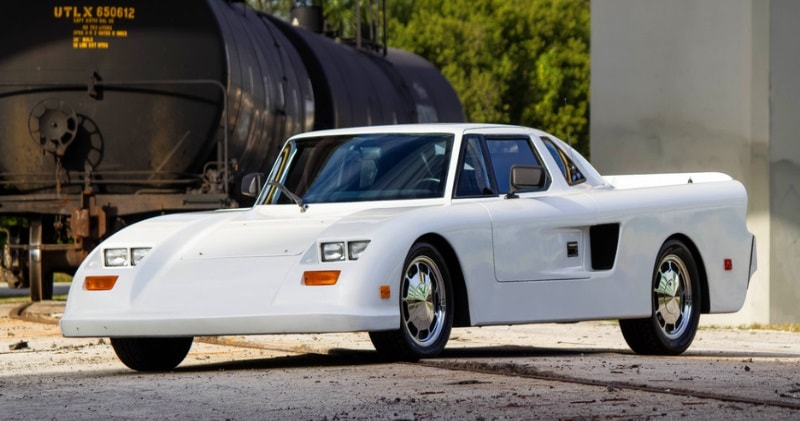 image/text credit: BulletmotorsportsInc
Mounted in the rear is a Chrysler Turbo II powerplant shared by a suite of hopped up '80s Chryslers including the Shelby GLH-S/Lancer and Dodge Daytona. The GTP put down about 195 hp to the rear wheels through a Getrag 5-speed manual and boasted a sub 5 second 0-60 time, a quarter mile in the mid 13s.
Advertisement
And a 155 mph top speed – not bad for a car that shared the same block as a Dodge Omni and borrowed a steering wheel from a Chrysler minivan. The exceptionally '80s Cragars wheels seen here do not appear to be original equipment, but suit the style well.
The exterior body is part carbon fiber, part kevlar, and the two combine to bring the curb weight to a total of just 2,200 pounds (998 kilograms).The car never found its market, likely due to its combination of a high price (around $60,000 in 1988) and, let's say, challenging looks.