The 1916 Model J brought about a couple of moderate changes for Harley-Davidson. It was the first year they got rid of the bicycle pedals and featured a kickstarter, plus the styling of the tank took on a rounder aesthetic.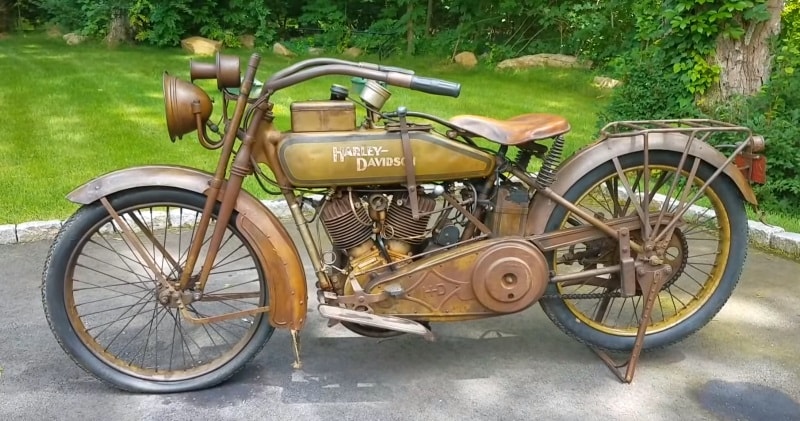 source/image: Buzz Kanter
This was also the last year Harley painted their bikes in grey before they switched to the also-iconic Olive Drab.Finding a mostly unmolested, original paint Harley about to turn 100 years old, and then taking it home to cherish and get back on the road.Buzz Kanter does a brief walk-around video of this bike.
In 1915 the Model J was introduced.The company offered a total of 17 different models that year.Initially rated at 6.5 horsepower, its output rose to 8.68 in 1929.
Advertisement
Racing models pulled 55 horsepower from a 61 cubic inch engine in 1915.Specifications: 8.68 horsepower, 60.34 cubic inch, two-cylinder V-engine. Transmission: Three-speed chain drive. Cost new: $370.//// Buzz Kanter