Last October, a University of California, Berkeley, team headed down to the Arizona desert, plopped their newest prototype water harvester into the backyard of a tract home and started sucking water out of the air without any power other than sunlight.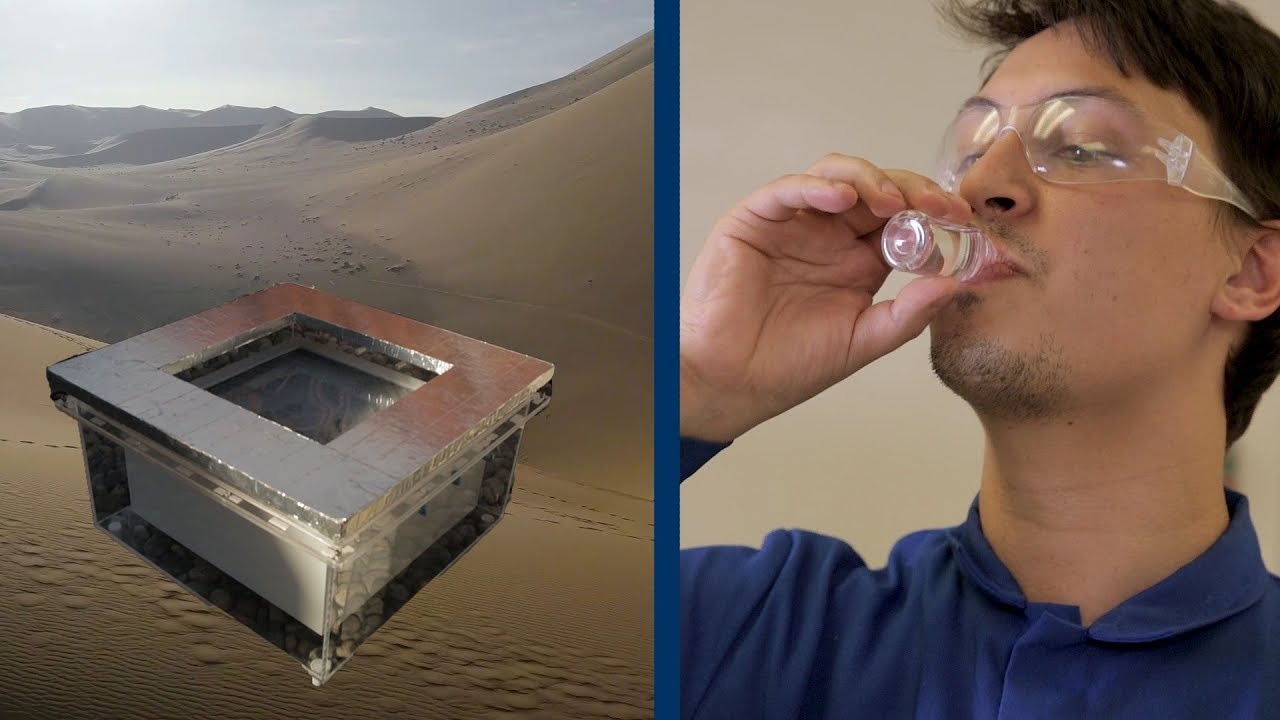 source/image: UC Berkeley
The successful field test of their larger, next-generation harvester proved what the team had predicted earlier in 2017: that the water harvester can extract drinkable water every day/night cycle at very low humidity and at low cost, making it ideal for people living in arid,water-starved areas of the world.Watch the video from UC Berkeley for more info:
The trial in Scottsdale, where the relative humidity drops from a high of 40 percent at night to as low as 8 percent during the day, demonstrated that the harvester should be easy to scale up by simply adding more of the water absorber, a highly porous material called a metal-organic framework, or MOF.
Advertisement
The researchers anticipate that with the current MOF (MOF-801), made from the expensive metal zirconium, they will ultimately be able to harvest about 200 milliliters (about 7 ounces) of water per kilogram (2.2 pounds) of MOF, or 3 ounces of water per pound.