Formula E, officially the ABB FIA Formula E Championship, is a class of auto racing that uses only electric-powered cars.For Formula E driver Sam Bird, driving an electric racecar is not just a career, but a passion that could have a positive impact on the environment.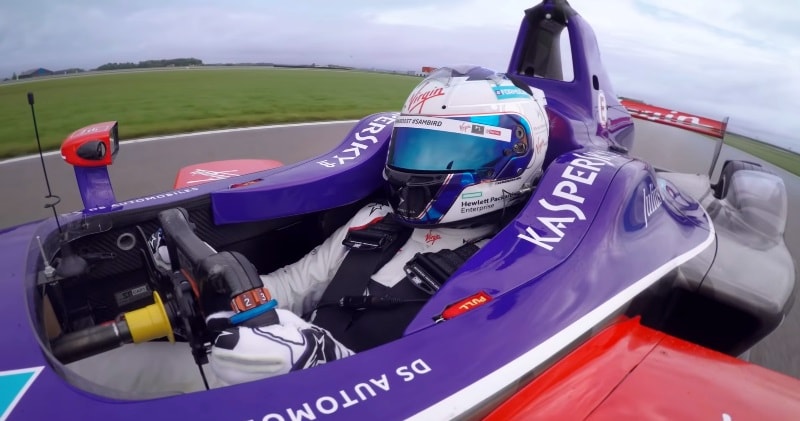 source/image: Great Big Story
Leading-edge technology is vital to fast-forward these changes. Hewlett Packard Enterprise is providing Bird's DS Virgin Racing Team with innovative IT solutions that will help these electric racecars operate more efficiently.
Ultimately informing sustainable transportation developments for future generations. As Bird puts it, Racing is important, not only from a sporting perspective but from a life perspective. This is the catalyst for change.
Advertisement
A typical Formula E car has a power of at least 250 horsepower (190 kW). The car is able to accelerate from 0–100 km/h (0–62 mph) in 3 seconds, with a maximum speed of 225 km/h (140 mph).The generators used to re-charge the batteries are powered by glycerine, a by-product of bio-diesel production.