Adding detail to vehicles can rapidly transform a scene from good to AWESOME! It's amazing how much adding some dirt and putting a few crates or similar details on the back of vehicles makes to a scene.In this tutorial I'll show you the steps I took to create a fantastic looking detail that you can add to any scene and it will make a great improvement.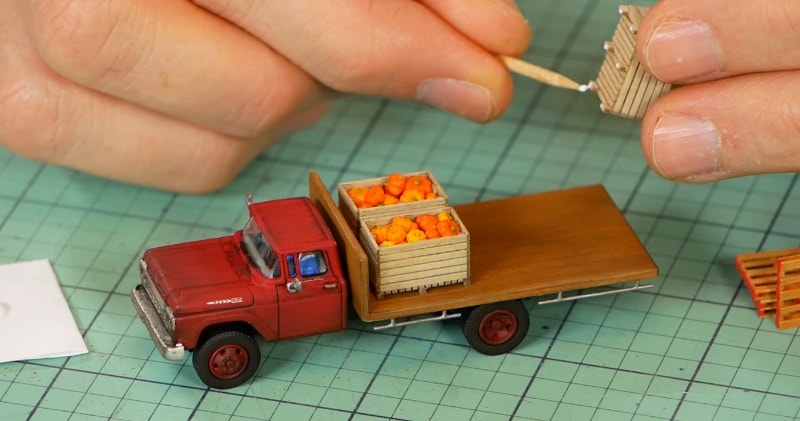 image/text credit: Luke Towan 
It's actually a lot easier than it looks to get really good results.The model I'm using is a HO scale Ford Flatbed Truck and I've added it to my diorama that I made in Realistic Scenery Volume 6, the crates were made with scale strip wood.
There are many materials available commercially now that make the job easy. Even so, you don't have to buy a lot of stuff if you don't want to. Many model scenery projects can be completed with materials that you already have laying around the house or that you can find in your backyard.
Advertisement
Also remember that the human eye usually only takes in one scene at a time. You may wish to have several separate scenes along the route of your tracks with each scene being an interesting or even humorous comment on humanity or lifestyles or elements of natural beauty, as long as they all fit in with your theme.